In our ongoing 5Q series, Orchestrate catches up with interesting folks from around the Web to discuss a wide range of topics relevant to the developer community. Recent 5Qs have featured Mat Ellis, CEO of Cloudability; Adam DuVander, Developer Communications Director at SendGrid; Puneet Agarwal, General Partner at True Ventures; and Tim Prendergast, CEO of Evident.io.
Today, long time Orchestrate user Tory Adams tells us a little bit about his own project Game Clash, and how he's been using Orchestrate – and other Portland-made technologies – to build his gaming discovery and recommendation platform.
We hear you're building something cool for gamers called Game Clash. Tell us more about it.
Game Clash is going to be more than just one service. What we are launching in private beta at the end of Q2 (at the latest) is something we have dubbed "BLASTr." The concept is simple – let's say you're shopping for a video game for yourself or someone else. With BLASTr, you're able to find games based on different sets of criteria, such as single-player or co-op, by genre, by publisher, et cetera, as well as read reviews about the games from other gamers. You can sign up to be notified of the private beta now.
We feel user reviews and scores on a video game carry more weight than a published review that is often influenced by corporate relationships. I myself like to know what my friends, and what their friends think of a game, and "BLASTr" will help with that. We will be launching a web site first, followed by a mobile app.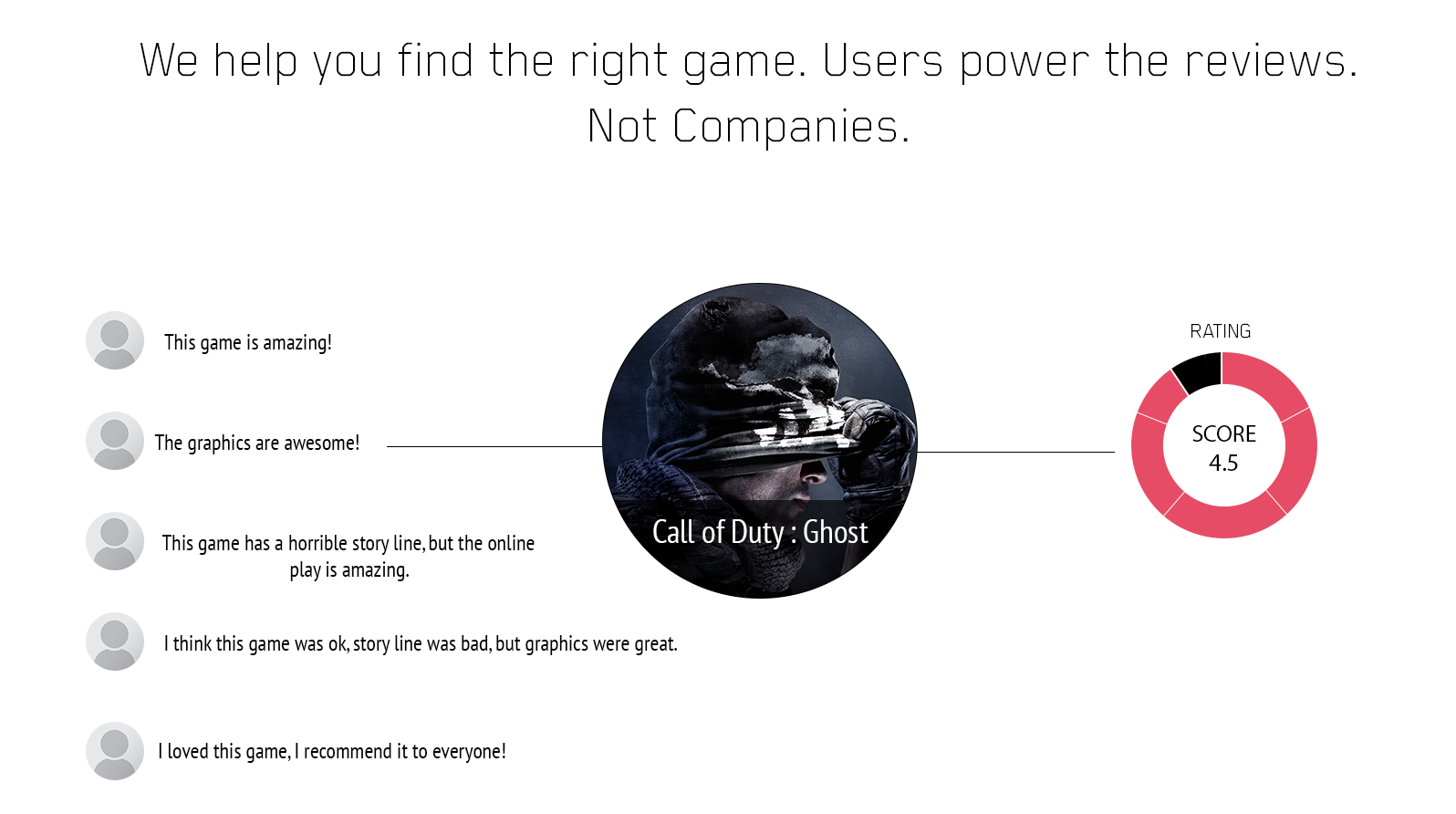 What's your background as a developer? What has your experience been working with databases?
I was always into building things on a computer when I was younger. Once I hit about 19, I ran with it. I had mentors and professors from my college that kept feeding my curiosity, and now I know a handful of languages.
Building apps has always been fun – other than the database side of it all. I once wrote an app that was connected to both CouchDB and MySQL. Constantly syncing those two together, as well as updating an access DB…. well it was interesting, to say the least.
Where did you hear about Orchestrate? Why did you decide to use us to build this application?
I heard about Orchestrate from a friend that worked at CPUsage. He showed me a sticker and handed me a business card, and said "check them out." Once I was accepted into the private beta, I started by just adding test documents, running test code, and I was hooked.
I honestly decided to use Orchestrate to build my application because of the ease of use. Something that would take 2-3 services to build now only required one service, one API and one connection.
What types of data are you running for your site? How do these different query types support your applications features?
At Game Clash, we have multiple features in the first "app". We have search, scoring, reviews, following other users, and liking reviews. We use multiple features offered from the Orchestrate API.
Game Clash uses the Orchestrate Graph API in a big way. We believe that gamers are far more social than people think, so we wanted to create a dialog system for users to follow the reviews of multiple users.
Orchestrate also offers a great base search, for searching "Collections" of data. We use it as a starting point and built a small amount of functionality off the top of it. We also plan on using the events functionality, but that's all I can say about that at this point in time.
I personally have tested out the many features that Orchestrate offers and will say if you plan on building an app, try Orchestrate first, it will make your life much easier.
It sounds like you've found a few valuable technology partners here in Portland. Who are they, and how are they helping you build Game Clash?
That is true. Just as a quick backstory, we were using multiple services from everywhere: MongoHQ, MongoLab, Elastic Search, Remote MySQL companies, Heroku – the list goes on. We started talking with CPUsage about some of the heavier data crunching that I need for building the next app for Game Clash. To put CPUsage simply: Imagine what you could with the processing power of thousands of virtual computers!
I have no complaints, and only praise for these companies. They take pride in what they do, and I can relate to the passion they take in their product. My new goal is to use only Portland startups to show people what you can build within Portland, Oregon all by itself.