Guest Blogger
Today's guest blogger is Matt McLaughlin (@mountainmatt), CTO and co-founder of Konsiderate and an early Orchestrate beta user, who wanted to share his experience using Orchestrate's full-text search-as-a-service capabilities.
Hey, my name is Matt and I'm the CTO of Konsiderate, a ratings and review site for capital business purchases. Think Yelp for equipment purchases in industries like construction, medical, and aviation. I've been using Orchestrate to build my site – most especially for its full-text search capabilities – and wanted to share my experience.
During early architecture planning, we already knew search was going to be an important part of our site. Discoverability is very important to us, so we knew we needed a fast, comprehensive search solution. Having done this kind of thing in the past I knew I was in for several days of frustration and hair pulling.
I actually kept putting that particular project off and researched solutions as I worked on other aspects of our site, until I heard about Orchestrate from a friend. A database-as-a-service with a key value store, and integrated search?! My initial reaction was…nope. Why would I want the overhead of HTTP requests when reaching out to my database? At first it sounded clumsy. But I signed up for a beta account, checked out the site and began to realize the awesome potential.
You use a REST API to access their service, but this isn't so much different than the elastic search solutions I was considering anyway. Except once I integrated Orchestrate I had a gateway open to all of their other services – and the search is very snappy. It took me 45 minutes to drop in the Orchestrate node.js library and start making queries.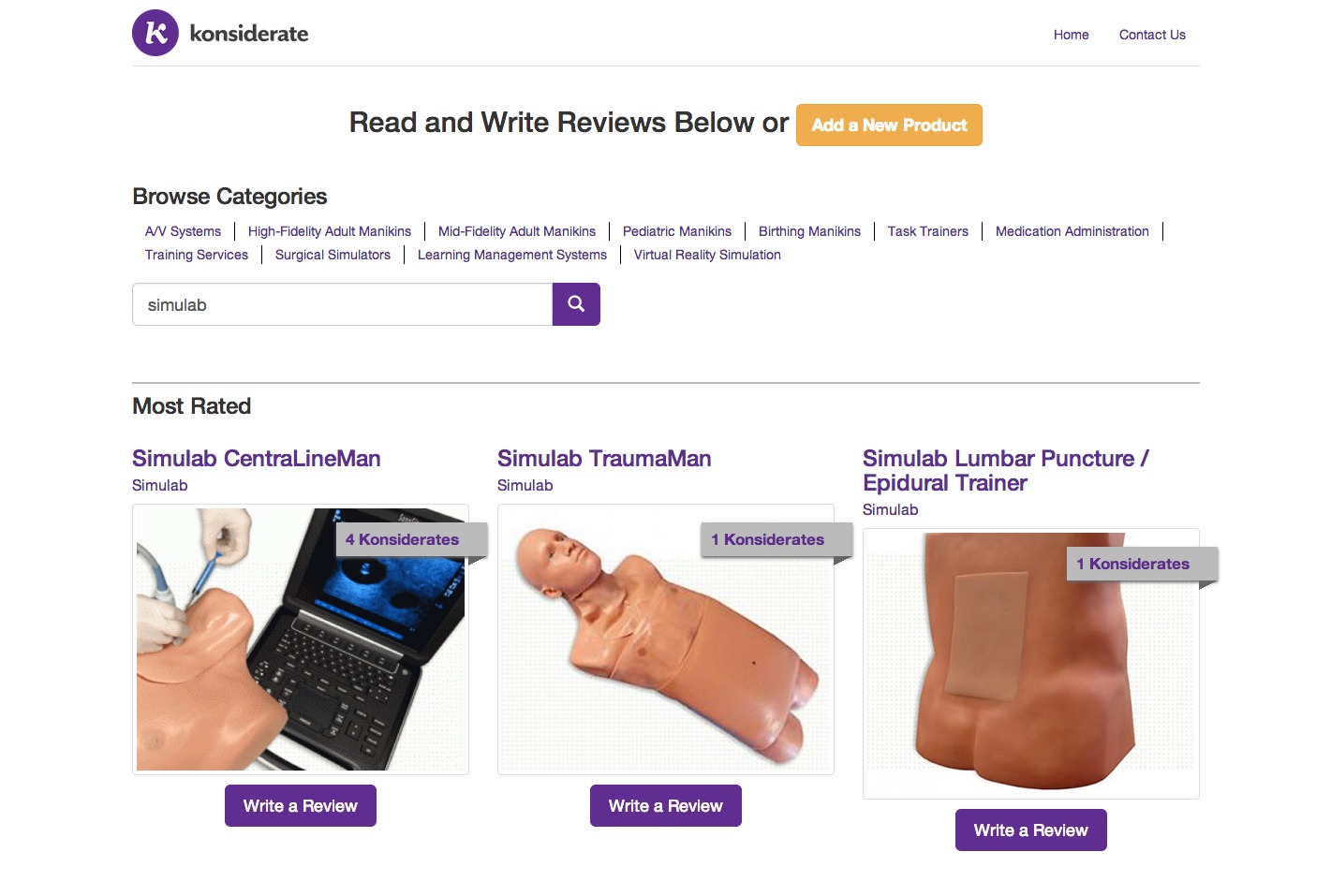 Searching Konsiderate's catalogue for medical equipment
The only configuration you need to do is create an app and bucket on the Orchestrate dashboard, populate it with documents, and boom – search is done! I didn't have to deal with installing and configuring software, I don't have to worry about standing up different environments (just set up different apps/buckets!) and I haven't had to mess with it since. You can even use Lucene search syntax to make some powerful queries.
Using Orchestrate really lets me focus on my product without having to worry about my technology. Since integrating, they've continued to add new features and enhance existing ones. Having gotten our search solution done in record time, I'm always on the lookout for other uses; auditing, de-normalized document storage, anything that lets me offload the burden of managing yet another service/piece of hardware.
Ready for More?
Are you building an application that requires full-text search? Visit our sample app for querying Enron emails to experience Orchestrate's Lucene search API first hand.