"Panamax allows developers to go from zero to pre-packaged, multi-container Docker environments in minutes. The web interface and overall user experience is impressive." –Gabriel Monroy, creator of Deis
Docker is an amazing tool, but it remains notoriously hard to use to build multi-container micro-service architected applications. That is until today. Today, I am proud to announce the release of the Apache 2 open-source platform we call: Panamax.
Over 9 months in the making, CenturyLink has invested in a team of 11 killer seasoned engineers and designers to build a tool that we believe will dramatically lower the barrier of entry for developers to use Docker, CoreOS and other innovative technologies.
To build complex clustered containerized applications before Panamax, one needed to chose a variety of new technologies, each with it's own learning curve: fig, etcd, systemd, fleet, mesos, ambassadors, discoverd, consul, consulate, serf, registrator, skydns, libswarm and the list keeps growing. We have tried to keep up with all the changes on this blog, but it is easy to fall behind.
What if there were just one project that applied Docker best practices and took care of stitching Docker containers together for you? That's Panamax. That's what I imagined 9 months ago.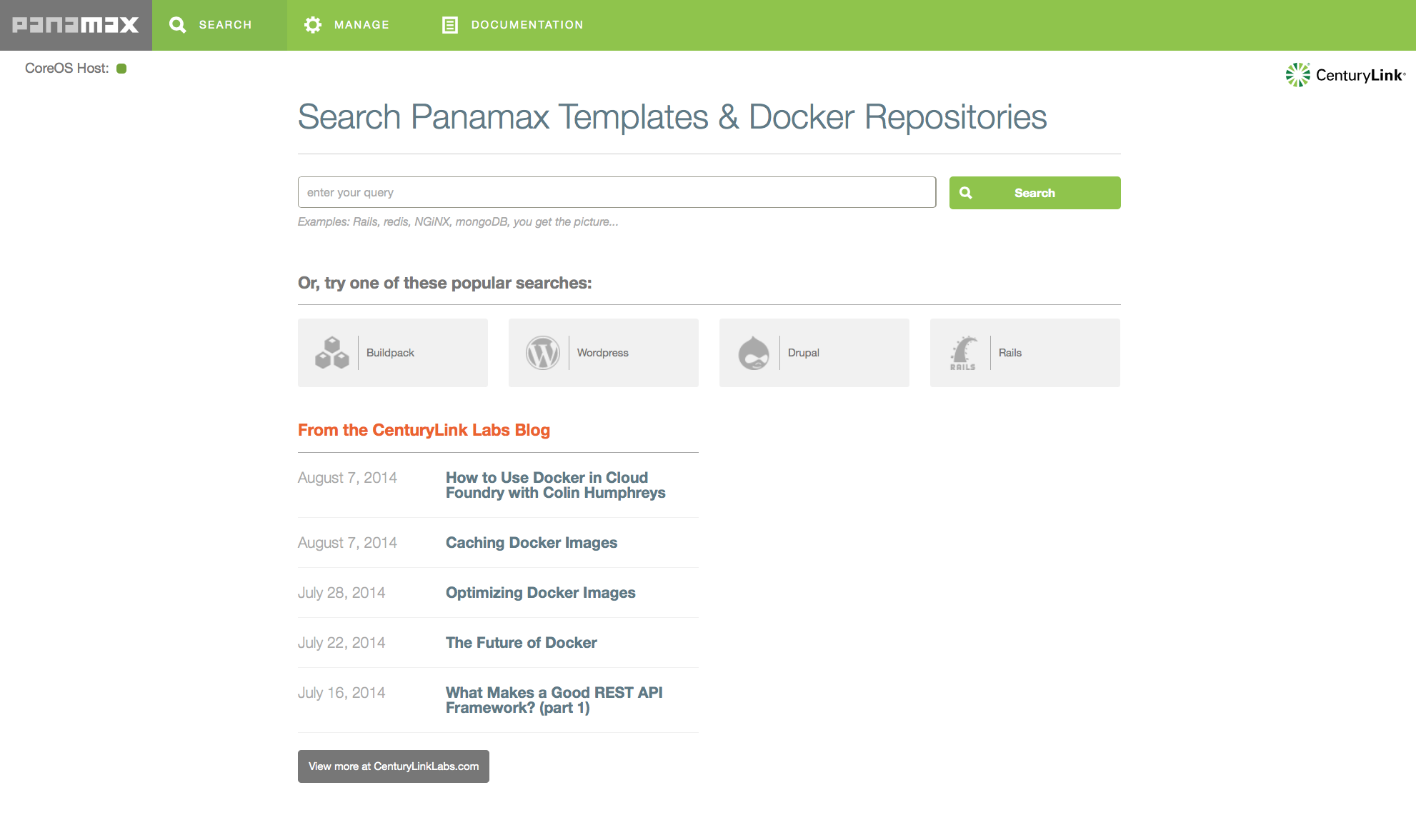 Not Yet Another Docker UI

"Panamax is an exciting improvement on the Docker user experience." –Jonathan Rudenberg, creator of Flynn
Panamax has a beautiful and elegant UI component for deploying Dockerized applications with, but it is not just a Docker UI.
First of all, CoreOS (an industry leading cutting edge operating system for running clustered Docker systems) is built into Panamax. Along with CoreOS, Panamax leverages Fleet. Built-in container orchestration and job scheduling from Fleet goes way beyond regular Docker UIs.
But Panamax's real killer feature is its Open-Source Application Template Library. Deeply inspired by Orchard's fig format, Panamax took the idea one step further by creating a repository on GitHub that houses the configuration and architecture of these Dockerized apps.
Anyone in the world running Panamax can use the Open-Source Application Template Library to reproduce complex multi-container Docker apps with a single click.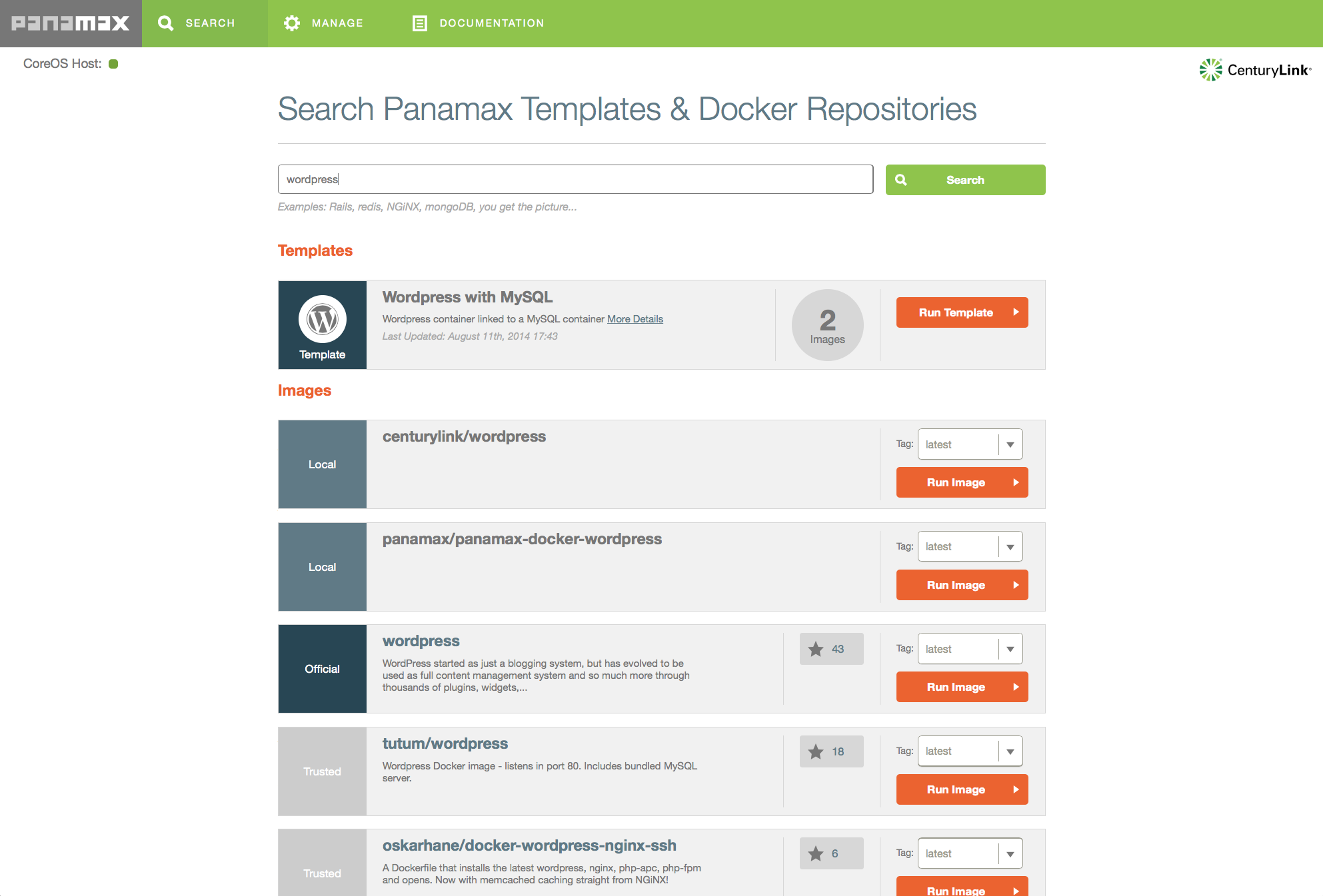 Not Yet Another Docker PaaS

"We're pleased to see Panamax launched! It's an exciting project that shows the strength and diversity of the Docker ecosystem." –James Turnbull, VP at Docker
Panamax is not a PaaS. It is a containerized cloud builder. In fact, you can (in theory) install any Docker PaaS on top of Panamax: Deis, Dokku, Flynn. We hope the community will create app templates for these PaaS that can be used to install any PaaS with one click.
What makes Panamax different than PaaS? First of all, PaaS is inherently opinionated. You give a PaaS your code and it does all the rest. Panamax is a tool for building containerized clouds. If you don't use an app template, you have total control over the entire architecture of your app as you build it.
For example, in PaaS you have to use the router and load balancer that the PaaS choose for you. In Panamax, there is no opinionated router or load balancer. You search Docker Hub for nginx or haproxy, or build a container yourself and stitch it into your application.
Panamax doesn't force opinions. It gives you total control.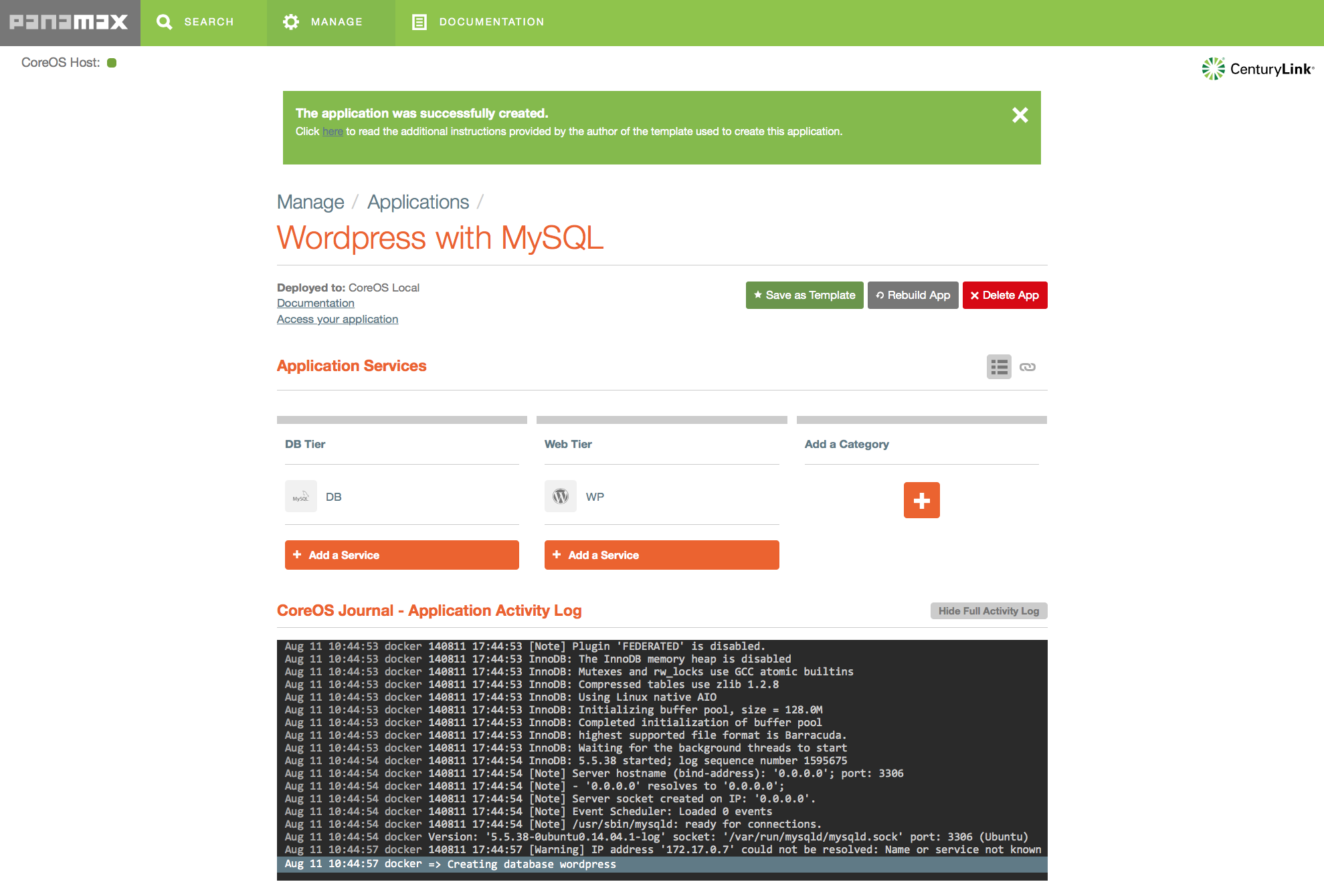 Application Template Contest

"Docker containers are great, but you need more than just one to run your application. The Panamax solution brings application templates and a public repository to share and collaborate that is elegant and simple to use." –Borja Burgos, founder of Tutum
Edit: The Panamax Application Template Contest has concluded and the contest page listing the rules, prizes and winners is no longer available
To celebrate the launch, we are giving away over $100,000 in cool gadgets. You can win one of 30 New Mac Pros, 30 New iPad Airs, a copy of the Docker Book and even be featured in this blog. All you have to do to win one is create the most elegant, clever and popular application templates for Panamax that you can.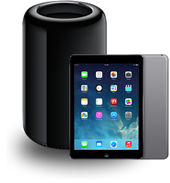 All application templates must be submitted within 2 weeks from today. To learn more about the rules and how to compete, go to Panamax.io.
Just the Beginning
The launch is just the beginning. What comes next is up to you and the community that grows around Panamax.
CenturyLink incubated this project with the intention of giving back to the open-source community. We did not just go and find some project nobody cared about and put the source code on GitHub and call it open-source. Our team of 11 has put their best foot forward trying to make clean and legible code so that it would be easy for people to join in and collaborate.
Check out the source code on GitHub: https://github.com/centurylinklabs/. We are very proud of it. Help us build features and functionality we only dream of.
Join us in making complex Docker apps easier to build today.