Panamax is happy to introduce a powerful new feature, automated remote agent cluster creation in version 0.2.12 of the UI and API projects. Using Dray (Look for a future blog post on Dray soon!), you can now create a remote cluster on a cloud provider directly from Panamax, while having the Panamax Remote Agent and appropriate service adapter pre-installed. By only collecting a few specifics around your cloud provider account, Panamax can create the cluster with the orchestrator pre-installed and ready for deployment – all in one click!
To use the new feature, browse to the Remote Deployment Targets management page.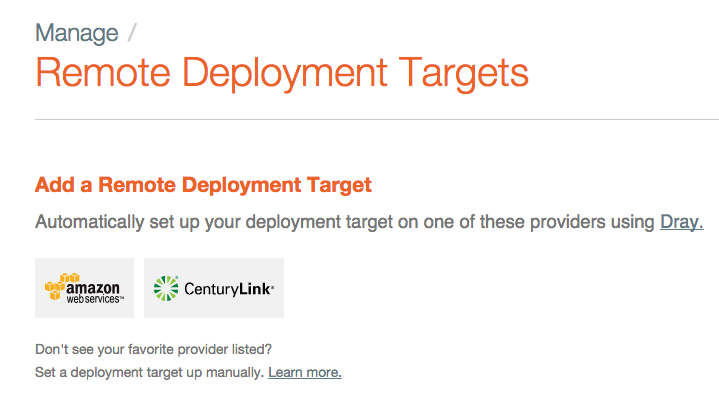 Enter the required values for your specific cloud provider. These could include an API key/Secret Key, number of nodes wanted in the cluster, region information, etc. Note that Panamax never stores any credential information.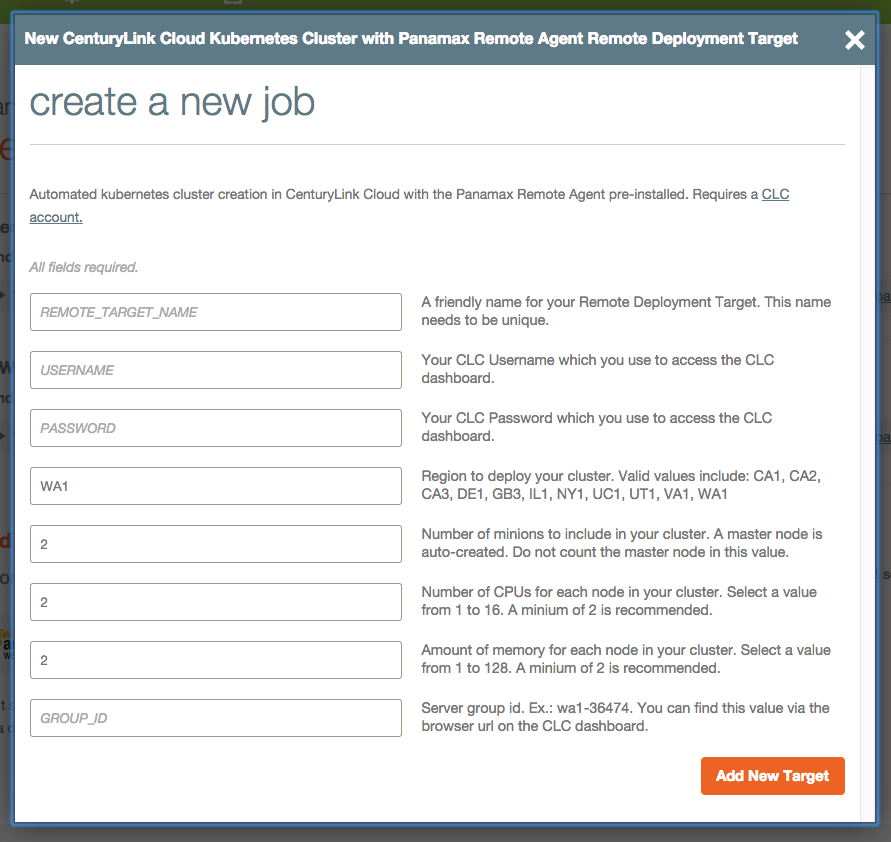 The steps for creating your cluster are shown on the next screen with their individual statuses. Use the Toggle Log link to see the details of each step. The log can also be used for troubleshooting if a step should fail.
Note: Based on the cloud provider, this process can take several minutes. Feel free to continue your work in Panamax and come back to this screen to check its progress.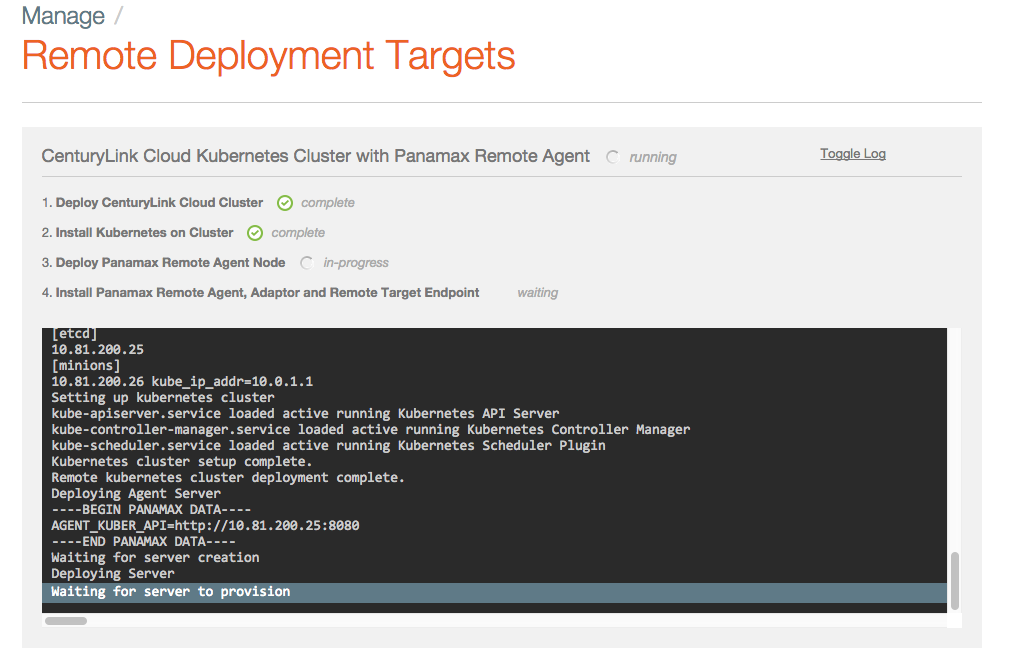 Note: If you see an error during the remote deployment process, be sure to check the logs to diagnose the error. Panamax does not delete any VMs created during the process, so please visit your cloud provider to delete any VMs or artifacts to avoid unwanted charges.
After the job completes, your Remote Deployment Target Endpoint is automatically created for you. You can immediately deploy a template directly to it!


Note: In order to reach your deployed application, additional ports may need to be opened on your cloud provider.
More Coming Soon!
In our initial release, Panamax supports CenturyLink Cloud with Kubernetes and AWS for cluster creation. In the coming weeks we plan on adding more cloud providers and support for additional orchestrators. Be sure to check out our upcoming builds for these additions.