Anybody even tangentially involved in technology has had that moment when someone tells you their mobile app idea. Sometimes they just want you to say, "that sounds cool," and other times they want you to build it. In either case, you may be interested in sharing with them an app builder and a datastore to persist app data.
At Orchestrate, we're teaming with Appery.io to help build cross-platform mobile applications and use our always-on, scalable data store. We have a tutorial, for the technical step-by-step, and an upcoming webinar to show the process hands on. Each works cross-platform, no matter the type of mobile device, to create a consistent experience for both the user and the developer.
The app builder: Appery.io, a cloud-based platform with visual development tools and integrated backend services.
The database: Orchestrate, a managed service that exposes the querying capabilities of NoSQL databases.
Example Cross-Platform Mobile App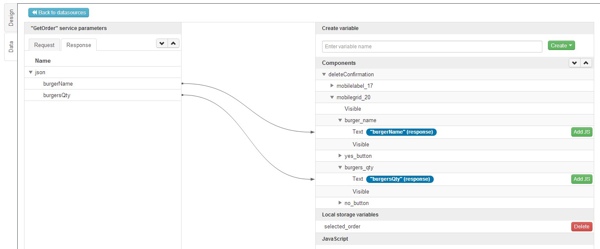 The tutorial at Appery.io is in depth and easy to follow. Each step builds upon the last as you create an online ordering app for a mythical food truck. You build the visuals of the mobile app with a drag and drop interface, then wire it together by connecting to other services. The tutorial also provides a great introduction to Orchestrate, with example data that's easy to understand.
Watch and Learn From Experts
Join us September 11 for a live webinar with Appery.io and Orchestrate. Experts from both companies will walk through the example app and show why these two technologies work so well together.