Are you interested in learning how to migrate your applications to any cloud on demand with zero downtime? Do you want to learn how to scale IaaS and intelligently move your applications using portable, self-managed applications and policy-driven automation? Do you want to practice multi-cloud automation? If you answered "yes" to any of those questions, join your fellow cloud enthusiasts at the CenturyLink Bay Area User Group technical meet up on Wednesday, July 28. CenturyLink and C3DNA partnered together for this free hands on technical CloudWalk event. For those of you unfamiliar with this concept, CloudWalks are technical events where people can get together to experience technology in a firsthand learning environment. At the Cloudwalk, technical experts guide everyone, technical and non-technical alike, in a group development session. You can read this recap of our Dynatrace CloudWalk to gain more insight into this unique concept that inspires education, collaboration, and partnerships throughout the technology community.
C3DNA Overview
C3DNA brings end-to-end Application Lifecycle Management(ALM) to enterprise private or hybrid clouds. Both existing applications and new cloud-native applications can be on-boarded and deployed across clouds. They can then be managed via policies to provide developers and application owners with application-centric visibility and dynamic policy-based real-time management with instant cross-cloud mobility. Founded in 2013, C3DNA's vision is to enable a more connected and collaborative world by infusing cognition into computing to create and deliver highly scalable and resilient services using distributed, boundary-less, heterogeneous infrastructure. Their mission is to empower enterprises with business velocity and agility like never before to enable delivery of innovation, communication, collaboration, and commerce securely at the speed of light.
Highlights of C3DNA Technology
Freedom for developers C3DNA's technology allows developers to focus on what they do best without having to worry about certain architectural constraints, multiple layers of orchestration or platform specific programming.
Rapid time to value Migrate your legacy applications and endow them with cloud like features: application mobility, scaling up/down, availability, performance, and security standards across multiple clouds.
Visibility and Control Use a single pane of glass to manage, monitor, and control operations of your applications, including performance data.
Cost reduction Enable infrastructure-agnostic and cloud independent, distributed workloads on monthly billed platforms. Reduce the need for multiple orchestration solutions.
Business Continuity Policy driven orchestration to move your applications on demand to reduce risk and maintain availability.
What Will I Practice at This Event?
Bring your laptop to learn and practice:
• How to automatically deploy workloads to multiple public clouds.
• How to use an application focused cloud operations platform.
• Migrate your applications between multiple clouds on demand with zero downtime.
• At the end of this event you will have a better understanding of how using portable, self-managing applications can provide flexibility, resiliency, scalability and allows applications to be operated anywhere.
CloudWalk Agenda and Lesson Plan
4:00 - 4:30pm - Food, Drinks, and Conversation
4:30 - 5:30pm - CenturyLink Platform overview with hands-on Exercises: Create an environment and deploy applications through automation inside the CenturyLink Cloud.
5:30 - 6:30pm - C3DNA overview with hands-on Exercises: Migrate your applications to multiple clouds on demand with zero downtime.
6:30 - 7:00pm - Q&A, Networking, Raffle
Instructors: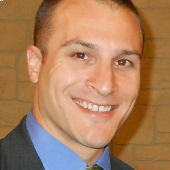 Bob Stolzberg, Principal Engineer @ CenturyLink - Bob is a local Principal Engineer on the Cloud Platform Enablement Team. In this role, Bob works with CenturyLink's Ecosystem Partners to integrate their technology with the CenturyLink Cloud Marketplace and evangelize the technology with the community. Bob has served as a subject matter expert in the areas of cloud technology and DRBC for the past several years and has more than 17 years of engineering experience in the IT industry.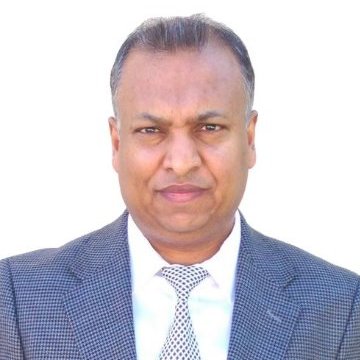 Surendra Keshan, SVP @ C3DNA is a senior technology executive with 25+ years of global experience in design, implementation, and management of complex enterprise IT infrastructures. Previously, he held many high-profile roles including - head of IaaS and cloud enablement at Visa. He has a great passion for technology and is a recognized thought leader and innovator holding 11 patents.
Registration
Check out our CenturyLink St. Louis Users Group Meetup page to register for this and other cool events.
Feel free to bring friends and share this event through social media; just make sure to mention they should bring a laptop to participate.
Questions/Concerns
Please contact the CenturyLink Ecosystem team with any questions, or message us through our MeetUp page.
We look forward to seeing you!