Our "Day in the Life" series gives you a glimpse into the everyday lives of team members and our culture here at CenturyLink Cloud. The series focuses on all different avenues and roles in our company, from project managers to developers, product owners, technical writers, and administrative staff.
In this post, we highlight the St. Louis Development Center's Office Manager, Hannah Stevens. This place can get pretty chaotic, and with so many moving parts and all the teams working interdependently, it takes a massive organizational effort to keep the office running smoothly. Hannah manages just about everything that goes on behind the scenes at the STL Dev Center on a daily basis. Whether she's working to help onboard new hires, ensuring CenturyLink employees have all the access they need on their workstations, or setting up and administering corporate meal coordination tasks, Hannah makes it happen. The following interview gives us a glimpse into a 'normal' day for her here at CenturyLink.
6:36 a.m. - First alarm goes off. I actually get up if it's a Wednesday because we have bagels delivered for breakfast and I need to set it up for everyone. 'Bagel Wednesday' is a big deal around here!
7:45 a.m. - If it's not Wednesday, the second alarm rings. If I actually got out of bed at this time, I could enjoy a cup of coffee peacefully sitting at my bar. Instead, I continue lying in bed reading emails that might have come over night and early-morning Slack messages.
7:53 a.m. - Roll out of bed and run to my closet to throw some clothes on.
8:04-8:11 a.m. - Depending on the time, fix a cup of coffee for the road or just head to my car.
8:24 a.m. - Get on highway 40. Traffic is guaranteed. If there isn't traffic, my first assumption is that it's a holiday that I completely forgot about.
8:41 a.m. - Arrive at work. Get a cup of water and start reading emails again while listening to music. Depending on the day, I listen to Classic Rock, Christian, Backstreet Boys, Frank Sinatra...you get the picture.
9-10:45 a.m. – Depending on the day, these next few hours vary. I make a to-do list, prioritizing each item based on time-sensitivity and importance. If it's a Monday, I often have 1-3 new hires starting, so I need to onboard them and ensure they're good to go when I hand them off to their team.
11:00 a.m. – If it's Tuesday or Thursday, I, along with the dedicated team for the week, set up the catered lunch that is scheduled for the day. Other days, I head to the eMart and usually buy a salad (I genuinely love salads).
1:30-4:45 p.m. – If it's a Tuesday or Thursday, start cleaning up the catered lunch with the help of the day's dedicated team. After lunch, I get back to my to-do list and address anything that pops up unexpectedly. This includes doing expenses for myself and a few others, researching new potential vendors for lunch, setting up interviews, working with staffing vendors for our open requirements, etc.
A main goal right now is to help smooth and automate the onboarding and offboarding process for employees. I work closely with our internal RobotOps and CorpIT teams on this topic.
But wait, there's more! Have visitors coming or a tour? I help get visitor badges printed with our Envoy system or request temporary badges. Having access issues? I help guide employees to the best point-of-contact if I can't fix it or request something myself.
Need help planning a Meetup, CloudWalk or coordinating large-scale meetings/meals? I help ensure your event onsite goes smoothly from the facility access to the food served.
Is something in the E-Mart (our onsite convenience shop) not scanning properly or unavailable? I help get the issue resolved and meet with the E-Mart vendor to ensure we are offering desired items. Ultimately, my daily goal is to support the Dev Center Employees to ensure they are able to focus on their work, building cloud and managed services.
4:45 p.m. – Start the trek back home to Soulard. Afternoon traffic is much more unpredictable than morning traffic. Some days it's a clear shot down the highway; other days, traffic starts as early as 2 p.m..
5:40 p.m. – Traffic is usually bad. If it's not, I will stop by the grocery store to grab the staple items: milk, yogurt, lettuce (as I said earlier, I love salads), etc.
6:45 p.m. – My fiancé arrives home. We try to hit the gym together 3-4 times a week. Afterwards, we either have a date night at a local restaurant or start cooking. We've signed up with Blue Apron, where we get ingredients delivered to us for 3 meals a week. We really enjoy cooking together and catching up on the day. We like to ask each other what the peak and pit of the day was for each of us.
8:00 p.m. – Catch up on a show or preferably watch sports.
10:00 p.m. – Say our prayers and hit the sack.
As you can see, Hannah Stevens is always busy and keeps this place in order. We're all thankful for her hard work and continued efforts to make the St. Louis Developer Center a great place to work!
About Hannah Stevens
Hannah moved to St. Louis about a year ago from Raleigh, NC when she and her fiancé got engaged. She went to what she would argue is 'the best university of all time', The University of North Carolina at Chapel Hill, where she received a degree in Management and Society (basically studying the way people interact in professional settings and how to successfully work with them). She really likes St. Louis, although she misses her family, including her twin sister, and her friends. She also misses the ability to make a day trip to the beach. Hannah and her fiancé love to try new restaurants, explore the city, and meet new people. Any recommendations for places to check out are always welcome!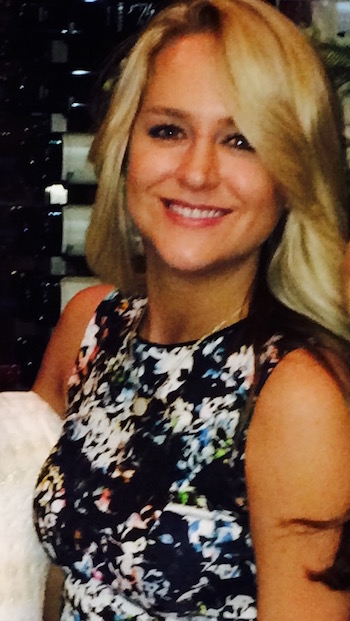 Want to Learn More About our Teams and Culture at CenturyLink?
Check out our other Day in the Life Features:
Storage Engineer: Brian Haggard
Cloud Technical Writer: Daniel Morton
Cloud Engineer: Rebecca Skinner
Migration Manager: Traci Yarbrough
Sign up for our Developer-focused newsletter CODE. It's designed hands-on by developers, for developers. Keep up to date on topics of interest: tutorials, tips and tricks, and community building events.

Check out the CenturyLink Careers page for opportunities to join a fantastic team that truly cares about the craft of engineering.

Connect with CenturyLink.