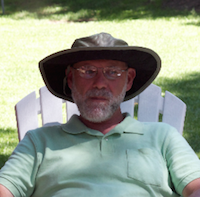 Daniel is a member of the Content Team. It's a relatively new team at CenturyLink Cloud. They're the engine for technical content across the cloud platform, public and the Developer Center. Their main focus is improving the developer experience by facilitating great documentation, tutorials, sample apps, copy edit, and blog posts. Basically, they take the fear and anxiety out of content creation. The word on the street is that they do all the "heavy lifting" for you to make that happen.
They help the other cloud product teams navigate their content through corporate marketing, legal, social, and imagery. They also provide editorial and topic guidance along the way, and encourage the different teams wherever they can to build documentation into their sprints. It's all about driving traffic to the web site and the results coming from that.
The Content Team shares a team room with the Digital Team on the 4th floor. Their room is affectionately called "Words and Numbers". It's a good set up. The two teams often work closely together. The time clock below is a general rule of thumb for his day. But it's pretty typical --- when he drives to the office that is. The team also works from home. Ah, the perks of working here. He says the only difference on a WFH day is that he tends to dress a little more on the casual side and his commute is a lot shorter!
6:45 AM - Wake up, hop in the shower, and get ready for work. I like my colleagues. I love what I'm doing. I'm on a great team. I like the culture and the environment at the office. It's nice looking forward to going to work.

7:00 AM - Sit around a bit and have a cup of coffee with my wife.

7:30 AM - Hit the road for the drive to the office. A good traffic day is 15 minutes or less. A bad traffic day it's 30. (I grew up in southern California. So I'm familiar with commute traffic. A bad day on the road in STL just doesn't compare.)

7:45 AM - Get everything set up for the day: Chrome, Slack, Trello, Beegit, GitHub, Atom, and a Terminal window for running localhost. Oh yea, there's Outlook too.

8:00 AM - Catch up on Slack messages, email, and see what's new on our Trello boards. Add my name to a card or two, if any are ready for assignment.

8:15 AM - If it's Bagel Wednesday, make the long walk down the hallway past the game room to the cafe. Grab a blueberry bagel and maybe an expresso.

8:20 AM - Start working my cards. Typically, I work on four or five at the same time. Each is in a different stage of completion. Some have dependencies. I prioritize my workload by level of difficulty and due date.

11:00 AM - If it's Monday, I join the weekly Content Team sync. We discuss the status of cards in the current sprint, any blockers, topics on the upcoming sprint, holes to be filled, interviews, and strategies to engage other product teams.

12:00 PM - Lunch time! If it's Tuesday or Thursday, lunch is catered in Moe's Tavern. The menu rotates each week (Chick-fil-A, Pei Wei, BBQ, Indian cuisine, etc. And there's always with a vegetarian option with any of them.) Free food! Nice perk! On the off days there's always the eMart Store. By the way, the St. Louis Developer Center contributes monthly to a pre-paid account! That's pretty sweet as well.

1:00 PM - Collaborate with the Digital Team. Work on refining intra-team processes, GitHub challenges, NPM issues, troubleshoot why a story or parts thereof aren't visible. Follow-up on a merge or deploy request. Over-the-shoulder access to one another makes it pretty easy.

1:30 PM - Continue working cards and stories. Sometimes there's research to do. I go back and forth with an author via Slack or in person, if the author is here in STL. Sometimes a card only needs minor editing, an image, markdown formatting, or a combination thereof. Other times there's more work needed. After that, I move cards into the Peer Review and/or Corporate Marking process.

2:00 PM - Picked a new card. I like topics that require original content. I do a lot of creative writing in my free time. It's something I enjoy. (But I digress.) Generally it takes about two weeks to move a story through our editorial process before posting. Turn-around time can be quicker. It depends on where the content is going to live: on the public site or the Dev Center.

2:30 PM - Hand off to the Content Team peer review. Address any comments. Switch to GitHub and create a branch in the appropriate repo. Get to work. We use Atom and Gulp to view content locally. It's a handy way to troubleshoot problems, like typos in the markdown header, correcting the path to broken links and images, or fixing html syntax for an embedded video. After everything looks good I commit the changes to GitHub and create the pull request.

3:00 PM - Work on migrating blog posts to the Dev Center. I've done lots of these. Hold up! Where did the branch conflicts come from? But not to worry. I use my trusty cheat sheet on Resolving Branch Conflicts to fix them. When everything's good the PR gets merged and deployed. By the way, if you're interested in the cheat sheet, you can find it by visiting the Content Team Xtranet site and clicking the Underground tab.

4:30 PM - Shut down the Mac and head home.

5:00 PM - Hop on the bike and hit the road. It's the first thing I do when I get home whether I feel like it or not, weather permitting. On average I ride 4 or 5 times a week, an 11 or 12 mile circuit. I shoot for 5. The route takes about an hour -- lots of hills.

6:00 PM - Recover. Grab a power nap (maybe). Catch up with my wife, the events of the day, have a beer, solve the problems of the world, or, on occasion, watch a movie. (We think old classics or PBS are the best. Other movies get the thumbs up too, but not many).

7:30 PM - I spend a fair amount of time on professional interests outside of my involvement in the cloud: writing, volunteering, working with people, preparing myself to do that, correspondence, telephone calls, etc. There's always work around the house too, and more time when the days are longer.

9:30 PM - I read quite a bit. I prefer ancient texts. I know ancient Greek (Attic and Koine). With that background the word "classic" has a slightly different connotation for me. A piece of literature isn't really a classic unless its been around a good 700 years. That said, there are lots of exceptions to the "age-old" rule.

10:30 PM - Lights out. With everything going on, not out of the ordinary if that doesn't happen until around midnight.
Daniel lives in St. Louis with his wife, Laura. They don't own a television. He's also a canonically ordained Orthodox Christian priest; so he's usually busy on the weekends. They both love cycling: Forest Park, Creve Coeur Lake, all points in between, the wetlands, Katy Trail, or the Great River Road. Heat and humidity isn't an issue. The hotter the better. You sweat buckets. They're used to it; and they love it. You just have to stay hydrated. That's all.
Stay tuned for future installments of our "Day in the Life Series," and let us know if there's someone in particular you'd like to hear from!