Anyone who writes code wants the end result to be relevant and valuable. There are plenty of factors that get in the way of creating something great, but the pursuit of an exemplary output is important. We've discussed our DevOps journey before. We believe it's applicable to others, which is why we share it here. That's also why we've invited Jeff Sussna to our Bellevue office the evening of November 4 for a public event covering the Key Principles of Continuous Design.
Join us Wednesday, November 4 from 6:30pm - 9:00pm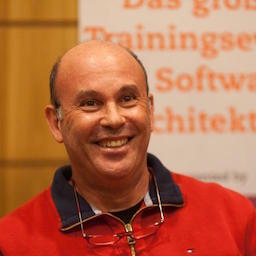 Sussna is an internationally-recognized systems thinker and IT expert. His talk will discuss the benefits of applying a customer focus to coding, which incorporates feedback loops and quality throughput. The design-operations loop unifies marketing, design, development, operations and support. In other words, the code we write becomes only one piece, or building block, of a relevant end-product.
In the same way that DevOps combines development and operations, your business can incorporate Design Thinking and ultimately create real customer value. This means having conversations with your customers where you both gain new knowledge and acting on those insights to strengthen the way your company operates.
RSVP now to attend for free; walk away with knowledge that helps you incorporate Design Thinking and DevOps into your own business.