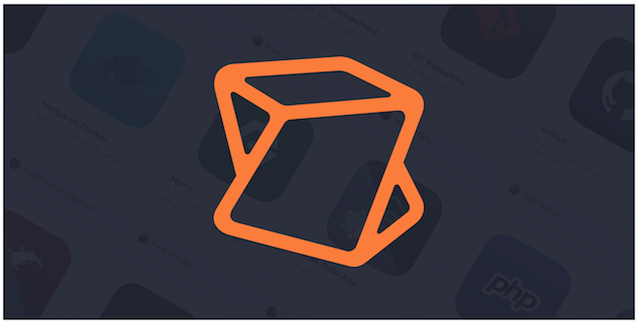 Customer success is always our top priority. So when our customers ask for new functionality and refinements, we deliver. Over the past few months, we've been working hard to bring to market our latest release of Cloud Application Manager. Our sole mission was to help organizations scale their DevOps vision and make it a reality. To achieve that, we decoupled deployment artifacts and made them reusable across applications, teams, and clouds.
With this release of Cloud Application Manager, we created a strong foundation that truly powers collaboration between developers and IT operations at the next level. It caters to the individual responsibilities of either persona yet provides the right amount of flexibility to unlock the innovation potential of the two roles working together. Let's look at the key highlights of this release.
Deployment Policies
One big addition is Deployment Policies. They replace deployment profiles, which were deployment-specific. Now we freed them up for broader use. Two things help drive this:
First, deployment policies are boxes too, which means users can allocate resources at a granular level without compromising access to the cloud provider account. And they can reuse and share policies in all projects and applications.
Second, special tags called claims help match resources automatically for deployments. Say you tag Linux, Ubuntu, and micro as claims on an AWS policy. Only boxes matching these requirements can consume the policy. Deployments limit consumption to the resource capacity outlined in the policy including the auto shutdown schedule.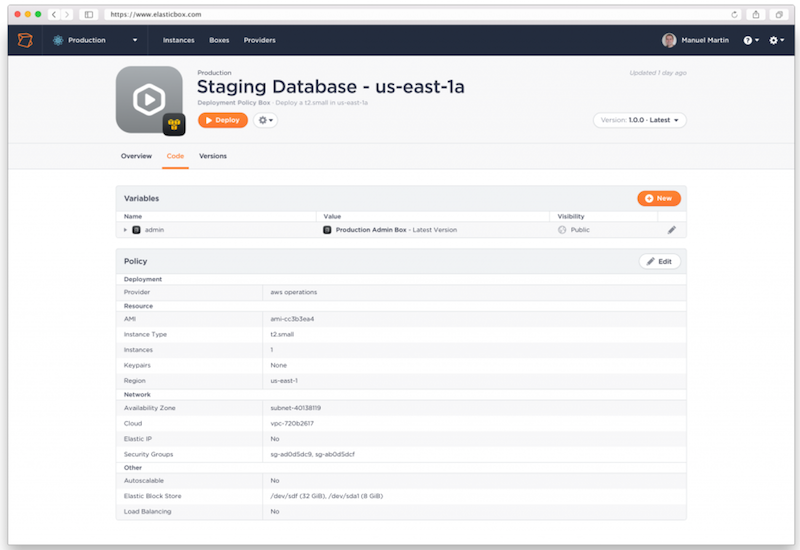 Now IT operations can define suitable policies for developers and QA to readily consume the right kind of infrastructure configuration when deploying applications or services. Policies work across all public and private clouds.
Script Boxes
The next big change is boxes. Customers asked for boxes to abstract further from underlying infrastructure, so we designed the script box, which typically defines automation.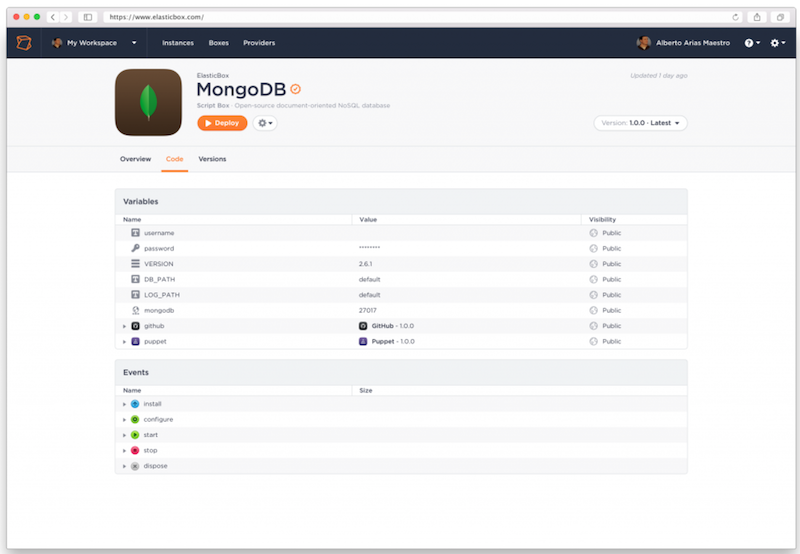 To match the box with the right deployment policies, we devised requirements. An IT operations engineer can simply tag what the box requires for deploying. At deploy time, virtual resources from a matching policy will automatically fulfill the infrastructure needs.
Semantic Versioning & Automatic Updates
Beyond these big changes, we revised the system to support semantic versioning. Semantic versioning allows users to save box automation changes in major, minor, and patch semantics. Also, semantic versioning enables automatic updates.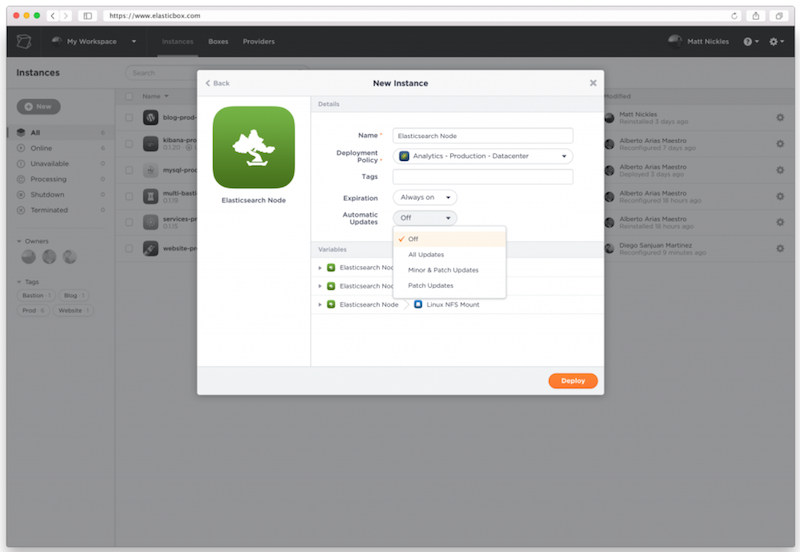 At deploy time, an IT operations engineer can decide from the box, policy, or instance, which environments should automatically propagate updates and at what level. Semantic versioning with automatic updates ensures continuous delivery of infrastructure-as-code to keep applications configured up to date.
Refined User Interface
Another change you can't miss is the user interface (UI).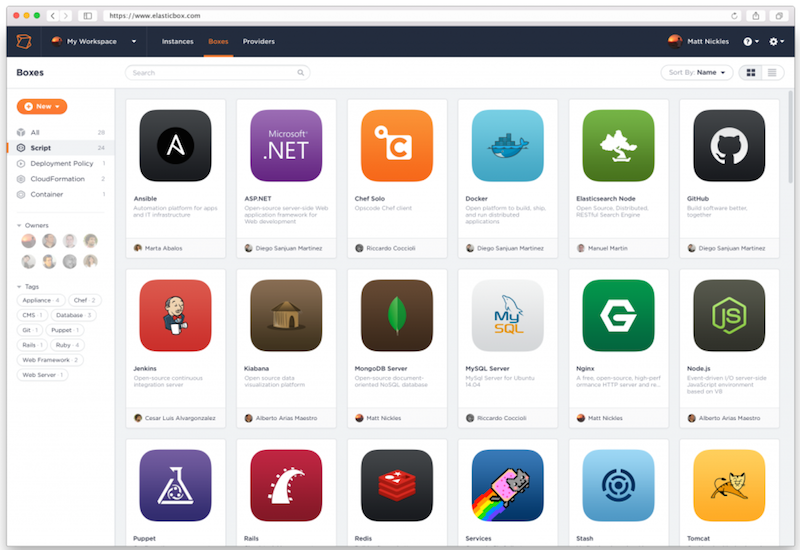 Users will notice refined actions for any given configuration or deployment, whether it's the latest information on a deployed instance, locating artifacts or accessing them faster. The UI is designed to be extra responsive.
I'm excited about the new release of Cloud Application Manager. Take a quick look at the latest enhancements when you get a moment.
Want to Learn More About Cloud Application Manager and ElasticKube?
Cloud Application Manager is a powerful, scalable platform for deploying applications into production across any cloud infrastructure – private, public or hosted. It provides interactive visualization to automate application provisioning, including configuration, deployment, scaling, updating and migration of applications in real-time. Offering two approaches to cloud orchestration — Cloud Application Manager and ElasticKube — enterprise IT and developers alike can benefit from multi-cloud flexibility.
Explore ElasticKube by visiting GitHub (curl -s https://elastickube.com | bash).
Visit the Cloud Application Manager product page to learn more.