CenturyLink Cloud and Dynatrace are teaming for an Awesome Tech Event!
Join us at the new CenturyLink Cloud Developer Center for this hands-on learning CloudWalk. For those of you unfamiliar with this concept, CloudWalks are technical events where people can get together to experience technology in a firsthand learning environment. At the Cloudwalk, technical experts guide everyone, technical and non-technical alike, in a group development session. You can read this recap of our Dynatrace CloudWalkto gain more insight into this unique concept that inspires education, collaboration, and partnerships throughout the technology community.
To celebrate our first CenturyLink St. Louis Users Group Meetup of 2016, everyone who attends receives a FREE Developer Bundle!
This includes a free dev/test environment on the CenturyLink Platform (a healthy credit toward any of our products or services) and a special 30-day free trial from Dynatrace to use their industry leading APM tools.
Partner Profile - Dynatrace
Dynatrace makes Application Performance Management (APM) software that provides developers and application owners with information on how their application is performing.
With Dynatrace Application Performance Management you can:
Deliver great customer experiences.

Accelerate release cycles.

Simplify operations.
"Dynatrace APM tools provide application monitoring for todays most challenging web, cloud, mobile, enterprise and Big Data applications worldwide."
Dynatrace has integrated their technology with the CenturyLink Platform through our Cloud Marketplace Provider Program to produce several Blueprints that will automatically install and configure Dynatrace.
At this event you can expect to learn:
Practice using remote application deployment methods with CenturyLink Cloud.

Practice using application performance monitoring tools using Dynatrace APM via the CenturyLink Cloud Blueprints.

Get a sneak peek of our NEW CenturyLink Cloud Development Center before the Grand Opening!
Agenda:
• 4:00 - 4:30 PM - Arrive for Food, Drinks, Conversation and Raffles
• 4:30 - 5:30 PM - CenturyLink Platform overview
Hands-on Exercises: Create an application environment and deploy apps through automation inside CenturyLink Cloud
• 5:30 - 6:30 PM - Dynatrace overview
Hands-on Exercises: Identify common issues and get application performance monitoring insight from common apps
• 6:30 - 7:00 PM - Q&A, Networking, Big Prize Raffle
Instructors
Bob Stolzberg, Principal Engineer @ CenturyLink - Bob is a local Principal Engineer on the Cloud Platform Enablement Team. In this role, Bob works with CenturyLink's Ecosystem Partners to integrate their technology with the CenturyLink Marketplace and evangelize the technology with communities. Bob has served as a subject matter expert in the areas of Cloud technology and DRBC for the past several years and has more than 17 years of engineering experience in the IT industry.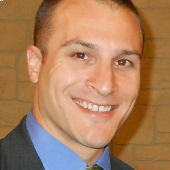 Michael Villiger, Technology Evangelist @ Dynatrace - Like many current professionals, Mike has taken a long and tangled road within the IT industry. Mike has spent the last 18 years occupying various engineering positions surrounding web-scale performance, architecture, and operations before joining Dynatrace in 2014. At Dynatrace Mike has specialized in assisting customers implementing Application Performance Management technologies and processes in the worlds of Public/Private Cloud, DevOps, Platform-as-a-Service (PaaS) and NoSQL. Being not just another pretty face, Mike has constructed many of the technical integrations partners utilize to deploy and utilize Dynatrace on their platforms.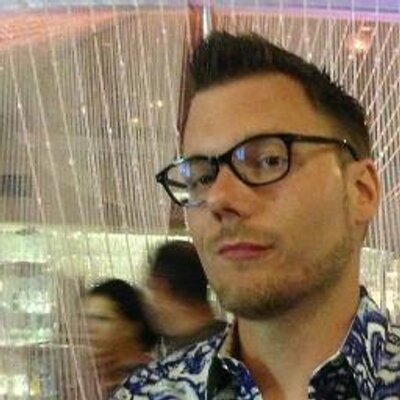 Time & Location
Wednesday, February 24, 2016, 4:00 PM to 7:00 PM CST CenturyLink Cloud Development Center 575 Maryville Centre Drive, 4th Floor, Saint Louis, MO. Free covered parking
Registration
Check out our CenturyLink St. Louis Users Group Meetup page to register for this and other cool events. Feel free to bring friends and share this event through social media; just make sure to mention they should bring a laptop to participate.
Questions/Concerns
Please contact the CenturyLink Ecosystem team with any questions or message us through our MeetUp page.
We Look Forward to Seeing You!