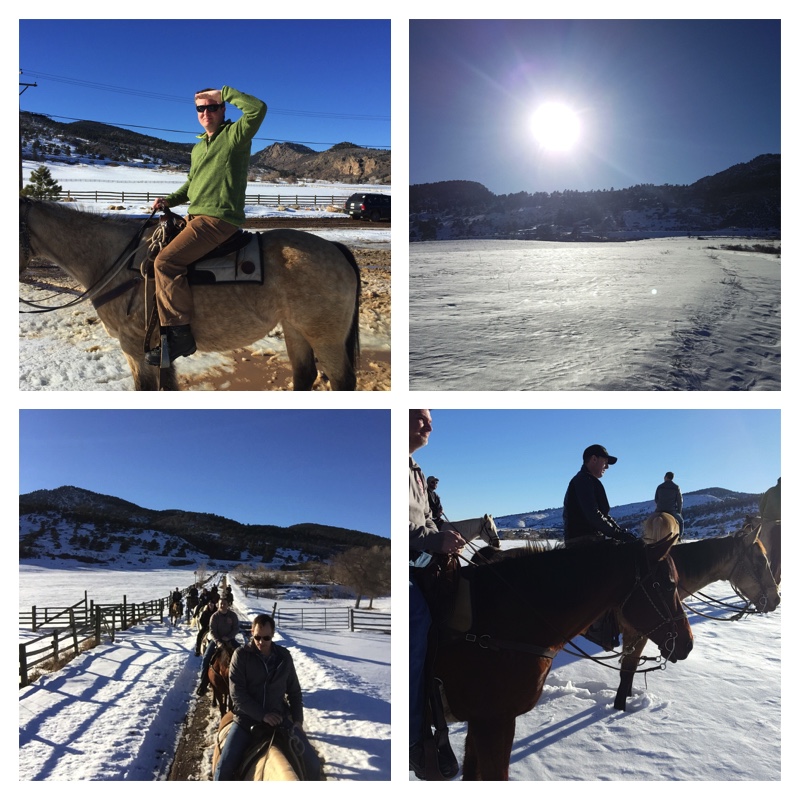 Earlier this year, the Platform Enablement team at CenturyLink Cloud made their way to the Sylvan Dale Dude Ranch in Loveland, Colorado approximately 50 miles North of Denver for collaboration, team building, and an opportunity to plan for their upcoming year. The Sylvan Dale Ranch is a serene setting, nestled in the Mountains, next to a crystal clear creek, with quaint cabins surrounding the main club house. The staff is warm and accommodating, and the in-house chef kept the teams well fed. These types of offsite retreats are part of the team-oriented culture at CenturyLink Cloud, and are commonly called "HackHouses" - where the team lives together offsite in order to get a large amount of work done in a short amount of time.
A HackHouse, according to Bob, "is basically a group of engineers coming together to solve problems and deliver value. In Denver, engineers from Dynatrace joined our team to work on their integration with the CenturyLink platform."
What is the purpose of this HackHouse practice? David explained, "We get away from the office together to deliver value, build repeatable engines, and develop new features. We went to the ranch to get together and do nothing but focus…it's a cultural practice within our agile organization. Getting away together helps us flatten out the team, and work with each other to build velocity." Bob added, "This is also a reward and a celebration for the team's hard work."
The CenturyLink Cloud team used the open spaces and spectacular horizons of the West to foster openness and genuine collaboration among team members. The Platform Enablement Team mission is to empower users, developers and partners of the CenturyLink Platform. It is comprised of four teams, the members of which are spread out from St. Louis to Seattle, Portland, Florida, and beyond. The Digital Team is responsible for the interactive web properties that serve as the "front door" and "instruction manual" of the platform, ranging from backend coding for customer registration, the interactive knowledge-base, and the overall documentation for each platform service. The Content Team creates content for blogs, social media campaigns, tutorials, and knowledge-base articles for both the Platform and the Developer Center sites. They work hands-on with product owners and MarketPlace Partners to help build stories for their products and share how their product or service on the CenturyLink Platform provides solutions to real-life problems our customers face in the Digital Economy. The User Enablement Team fosters engagement with the platform, helping to inspire and educate users of CenturyLink Cloud to be more productive. They edit a series of Digital Magazines to reach out to various audiences to share knowledge around how users are achieving value. They work with MarketPlace Partners to create learning sessions, called "brown bags", to share technical depth with developers and engineers both internal and external. The Ecosystem Team, much like the other teams, dabbles in many aspects of the Platform. From directly working on the technical specs with prospective MarketPlace Partners, to creating BluePrints on the Platform, working with product teams to cross-pollinate tech, and being out in the field with sales teams to get a pulse for what issues customers are facing and how to help share knowledge about the Platform to solve their problems. They also get the honor of sharing knowledge on both a micro to macro scale, by collaborating with Platform Partners and local Meetup groups to host hands-on tech events within "Connect" user communities. While these four teams hold specific separate goals and workloads that keep the Platform Engine running, they are all part of the same machine, driving towards the same common goal. Often these teams paths overlap, or have dependencies on one another. Getting the four teams in one off-site setting to collaborate, share ideas, create goals for the upcoming year and build roadmaps on how to achieve those goals, is priceless. Bob explained, "This was time to focus on work away from daily distractions…knuckle down, produce, share, and inspire." What really excited Bob was the collaboration and the team synergy that fuels the engine of innovation.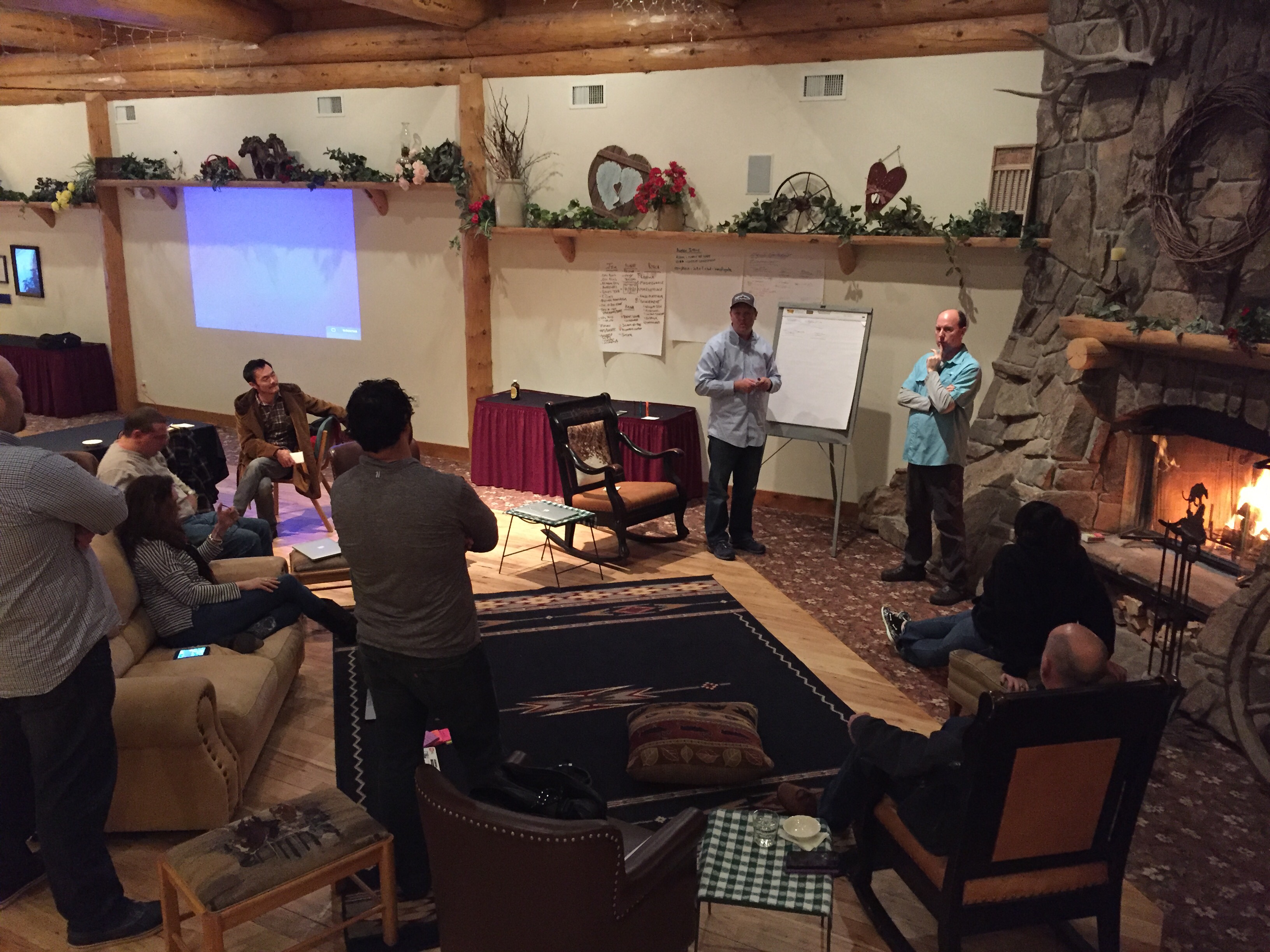 While at the ranch, team members participated in innovation games to learn new ways of disrupting the norm. The trip also provided opportunities for engaging at a personal level, getting to know each other better and helping to understand what makes each team member a unique contributor. Social activities such as hiking, horseback riding, and even a late-night round of tournament poker, all contribute to a greater sense of camaraderie and commitment to each other as teammates.
What were the takeaways of the retreat? David elaborated, "We prioritized our work for the next several quarters, created a common understanding of how each team would interact, and developed some new features and integrations with our partners."
CenturyLink is pioneering Cloud-computing services in the communities where it develops, such as Bellevue, Washington and St. Louis, Missouri, running Connect events such as technology meet-ups, kid-oriented Tech DoJos, building Cloud and Managed Services, engaging with the community, and more.
Want to get Connected with CenturyLink Cloud Culture and Happenings?
CenturyLink focuses on educating customers in practices such as DevOps or how to use CenturyLink Cloud tools more efficiently. We do that by hosting Meetups and hands-on CloudWalk events, which enable a fluid environment for sharing and gaining technology-based knowledge. The company also hosts other community events to foster a learning environment for children in the community. We host Girl Scout events and monthly Coder DoJo Meetups for kids.