Technology companies each handle content differently; and how your company produces and manages technical documentation has a direct impact on internal and external consumption of communication. Before we define who we are and what we do here at CenturyLink Cloud, let's discuss why this team exists in the first place. Remember those annoying essays in college? You know, the ones you waited until the day before it was due to start writing – the ones that counted for 50% of your final grade? Some people shudder at the thought of writing; maybe it brings back bad memories.
We operate in a digital age. Documentation is an essential part of a team's success or failure, as the case may be. Teams are comprised of people spanning skill-sets and, oftentimes, what goes on day-to-day inside the team gets overlooked until it's time to explain what your team does, what service it provides, what product it plans on releasing, how to use product tutorials, how it plans to implement new technologies, or how it builds relationships through collaborative efforts.
Here at CenturyLink Cloud, the Content Team serves a myriad of functions that help product and platform teams, partners, contributing authors, and stakeholders communicate their message effectively, accurately, and in a timely manner. Grammatically correct, reviewed, and up-to-date articles, release notes, blogs, use cases, knowledge base pieces, procedures and tutorials that communicate to specific target audiences (note the plural), and educative and informative materials don't just appear out of thin air – they are process-driven.
Documentation is non-negotiable
At CenturyLink Cloud, everything we do is customer-driven. In the developer, web architecture, product-platform world, it's a standard practice to use documentation as a means to guide and explain your work. Oftentimes, teams and their corresponding developers are supporting several applications at any given time. That makes having the right documentation in place even more crucial in order to track all phases and features of each application. Additionally, documentation helps development, on-going maintenance, and collaboration with others.
Across the cloud technology industry, environments, applications, and servers usually have detailed rules that must be documented. At CenturyLink Cloud, the Content Team understands the importance of having such information at the ready, especially when setting up and deploying new application environments and for any on-going maintenance of current testing, development, staging and production environments. Tracking essential information for each environment, such as versioning, naming conventions, server locations, IP tracking/listings, directory paths, operating system requirements, end user account information, maintenance logs and URL directories must become standard practice.
Part of the Content Team's main function is documenting rules and processes for teams. It's important to create documentation that articulates how and why a program or application runs a certain way. End users should be able to understand the requirements and details for products and services. The Content Team helps to facilitate the creation and publication of help documents, Frequently Asked Questions (FAQs), use cases, tutorials, contextual documents and product pages related to CenturyLink Cloud offerings.
This leads us to other essential areas relating to documentation where the Content Team is best utilized and your company might prioritize these considerations as well. For starters, creating troubleshooting documents for development and production issues help bolster FAQs and expedite resolutions, workarounds and solutions for issues. Additionally, for more technical content, the Content Team helps fashion documents to specific target audiences to ensure the author's intended message is on-point and the information is relevant. And let's face it, having a guide at the ready not only helps end users and customers, but it ensures each team has a "plan" at all times.
CenturyLink Cloud's Content Team understands that proficiency in a product is best gained through experience over time, but documentation can tremendously speed up that learning. On a more linear level, application installation and configuration documents are a must, especially when developers add, remove, and set-up new applications and environments. The Content Team maintains the technical accuracy of documents, organizes the materials and steps, and makes documentation publishable.
Wait, you're not scribes?
We get it, writing documentation is time-consuming. Such a conundrum is common across the industry. Although engineers, product owners, and developers don't need to write the next great American novel – you do, however, need to provide the Content Team with information, as you are the Subject Matter Experts (SMEs). For example, developers might be more interested in an article written from a fellow developer's perspective, but the Content Team can handle all the editing, content direction, and publication issues that tend to be far more time-consuming than the actual writing.
In other words, documentation is the responsibility of each team – the Product Owner and the members of the Team. You own the message. The Content Team empowers other teams by taking care of the messy part, making sense of it all. We're experienced writers. We've been doing this for a long time. The biggest pitfall we see is procrastination. At CenturyLink Cloud, we have found the best way around falling into the "pit of despair" is by each team building documentation into their monthly sprint cycle. That message isn't new. Nobody enjoys the last minute scramble of throwing a story or a tutorial together. That kind of approach is ineffective for any cloud technology company. By working documentation into your sprint and prioritizing the relay of information to the Content Team, you'll actually save yourselves a lot of time and headaches.
"What would you say you actually do here?"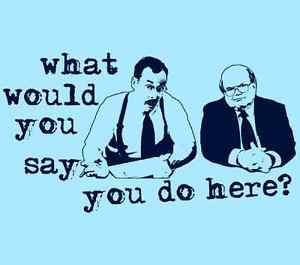 Great question! CenturyLink Cloud's Content Team collaborates with product and platform teams, third-party partners, internal and external stakeholders and with other internal teams to produce quality content. This content shows up in several places - on the main ctl.io site, on our ctl.io/developers site and sometimes in other areas (for example, SDK documentation in Github). One more thing: turnaround time on a piece of content is largely dependent on the SME and team member that the content belongs to. More often than not, the Content Team can only work with the material we're given, so when individual teams put off documentation, the process bottlenecks (see introduction).
The Content Team does the following:
Interviews Product Owners, developers, and other SMEs about specific topics for the CenturyLink Cloud website and the Developer Center.
Manages thorough editorial reviews and read-throughs, and makes any and all appropriate changes.
Communicates any changes with original authors to maintain consistency and accuracy in the messaging.
Collaborates with other teams that handle other aspects of publication or messaging such as: Digital, Marketing, Legal, Offer Development and Customer Enablement.
Adheres to a transparent editorial calendar by using staging tools like: Beegit, Trello, Slack, Marketing.ai, and Github to create, edit, share, and publish work.
Conducts regular documentation and editorial audits of CenturyLink Cloud and Dev Center pages and content.
Tracks the contribution of each team and reports content-driven metrics in, for example, MOR and OPV.
Makes itself available to all teams for questions, collaboration, and original content creation.
At CenturyLink Cloud, the Content Team functions as a conduit between each of the product and platform teams and the outside world. The industry trend is based on recurred sharing and the ever-increasing demand for consumable and applicable information. By positioning team initiatives to include professional-grade documentation into your sprints, you avoid catch-up work and the last minute scramble. In the wider scope, think of the Content Team like any other product or platform team.