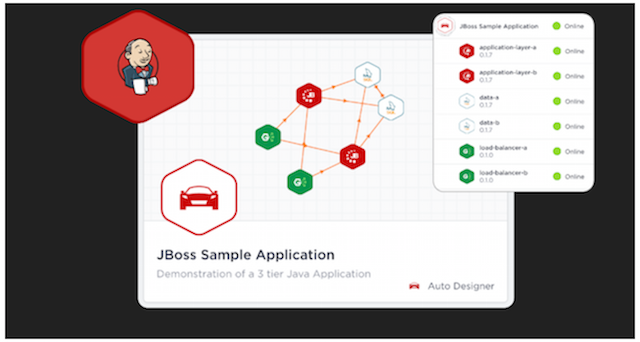 You may be familiar with how Cloud Application Manager enables you to deploy components of an application or how Jenkins can be used to automate steps of an application build; but how can you deploy and manage an entire application with multiple components and tiers all at once? Glad you asked.
With application box that was recently introduced and our integration with Jenkins, you can now automate this process in a predictable manner without manual steps. To recap, an application box deploys several instances that executes an application simultaneously. To deploy most applications, you need several instances cooperating together but application boxes are a way to define and reuse how several boxes will work together to run an application. To learn more, check out the Application Boxes documentation here.
Today, we are going to deploy an Application Box using the Cloud Application Manager Jenkins plug-in. Below is a simple 3-tiered Java application that we will deploy which is comprised of a JBoss server and a mySQL database (If you want to learn how to create one, please check the documentation).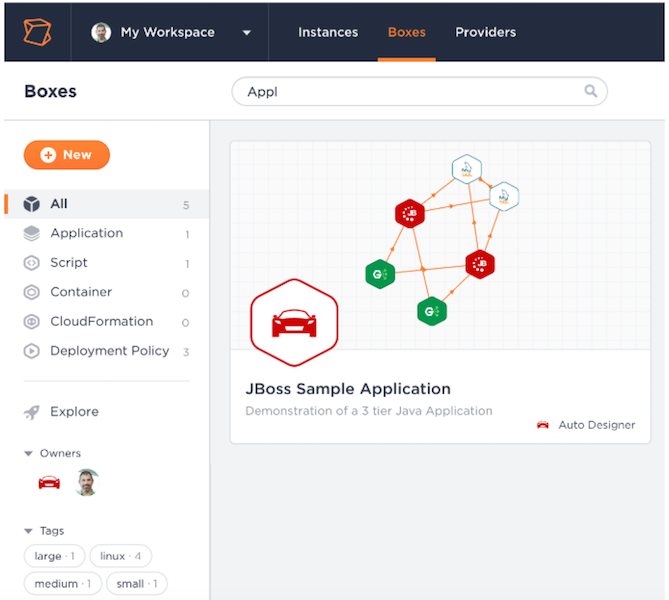 Now, we need to go to the Jenkins server to configure the Cloud Application Manager environment.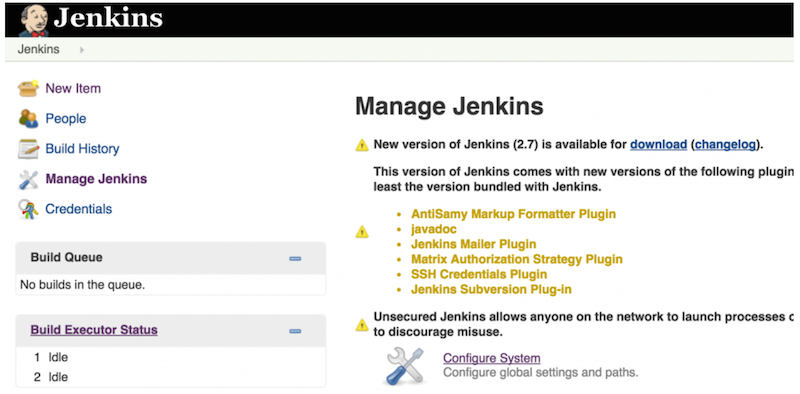 This is how it should look like if every step is successfully configured in the Jenkins management section: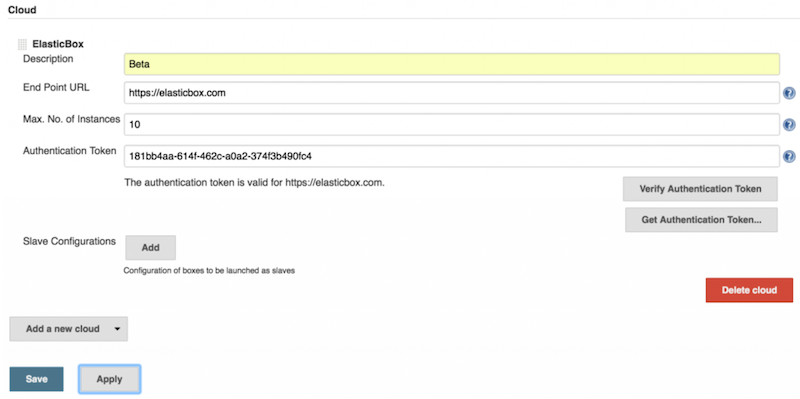 Now, we will create a Job called "ApplicationBoxTest" for deployment of an application box using the Jenkins plugin.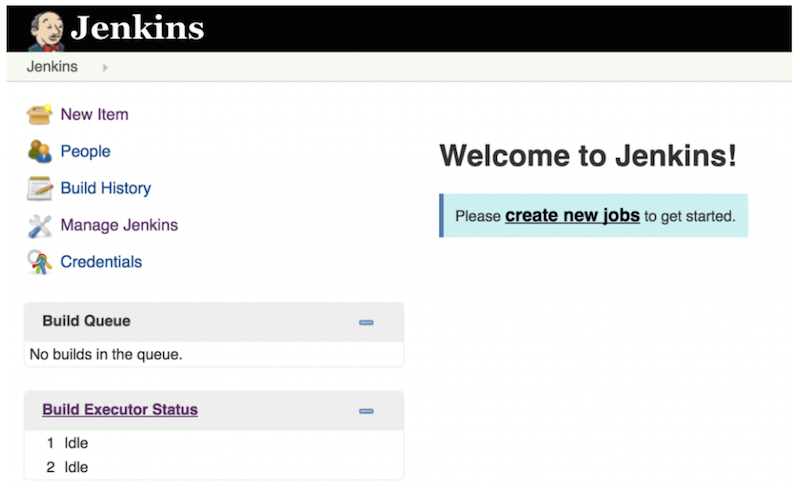 Now that we have created the Job, we are going to configure the Deploy Box build step.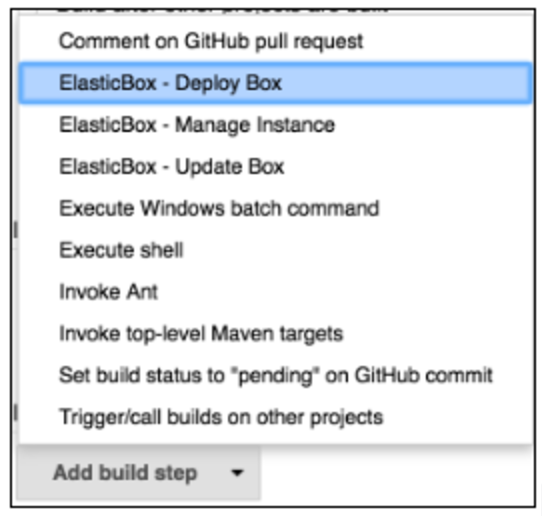 We have already chosen the box we want to deploy (JBoss Sample Application), the workspace and the Cloud that we previously set.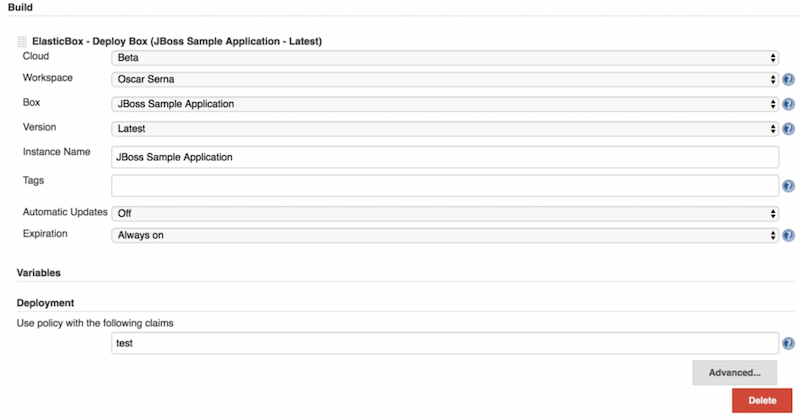 All we need to do now is run the job and check if it works. We can see how the application box is being deployed in the Jenkins Console.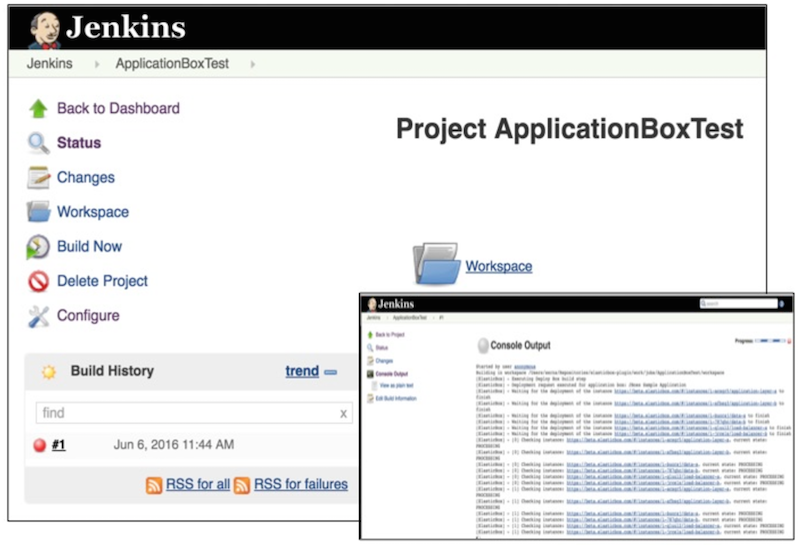 Alternatively you also can see how this deployment in the Instances tab of the Cloud Application Manager portal: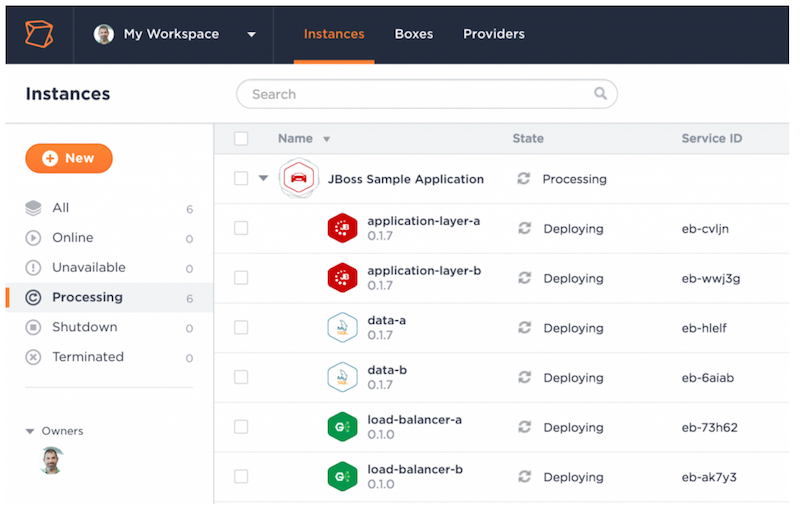 After some time, we can visually see that everything is performing as expected: All instances up and running!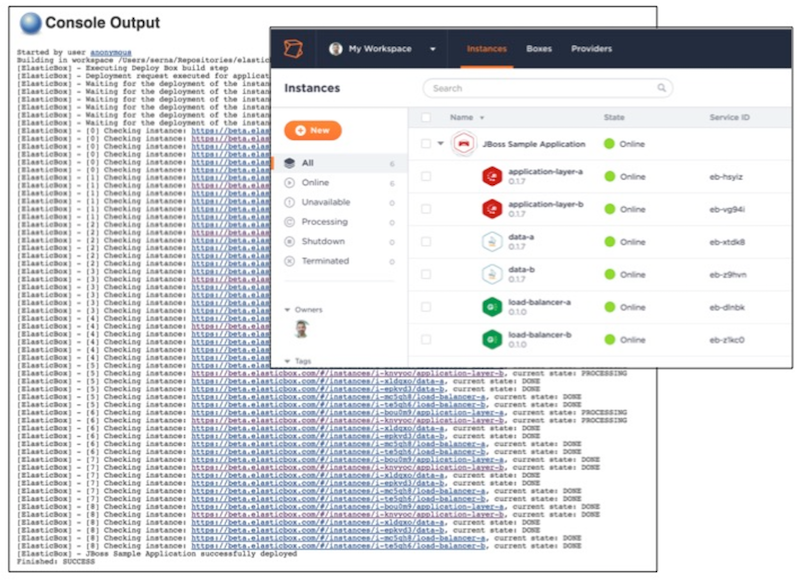 That easy?? Let's go check it, anyway!
To access our application all we need to do is to enter the correct endpoint IP address (to get it, you can use the Jenkins Console link or through Cloud Application Manager UI) of one of the load balancers in the portal.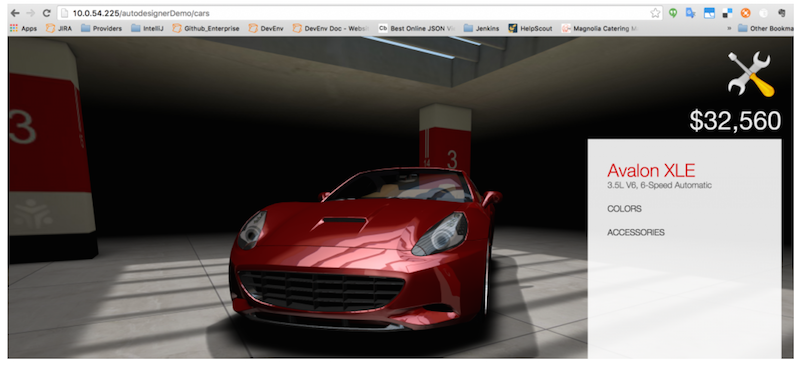 Want to Learn More About Cloud Application Manager and ElasticKube?
Cloud Application Manager is a powerful, scalable platform for deploying applications into production across any cloud infrastructure – private, public or hosted. It provides interactive visualization to automate application provisioning, including configuration, deployment, scaling, updating and migration of applications in real-time. Offering two approaches to cloud orchestration — Cloud Application Manager and ElasticKube — enterprise IT and developers alike can benefit from multi-cloud flexibility.
Explore ElasticKube by visiting GitHub (curl -s https://elastickube.com | bash).
Visit the Cloud Application Manager product page to learn more.