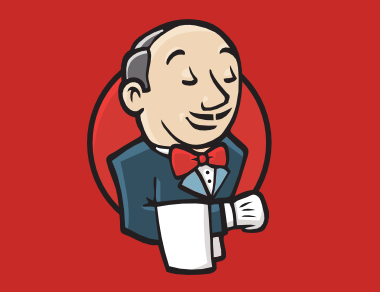 We last showed how Cloud Application Manager works with Jenkins to run workloads on remote machines in any cloud, any pre-defined slave build environment. This time, we make it easy to handle GitHub pull requests. The Cloud Application Manager Jenkins plugin directly manages the GitHub pull request lifecycle. So what does that mean to you?
Handle GitHub Pull Requests with Ease
First, you'll be glad to know that the plugin configures Git by default so that Git checks out the source from the pull request for the build. The default setting works for any public repository. For a private repository, provide the credential to connect via SSH or change the repository URL in the Git section of the job.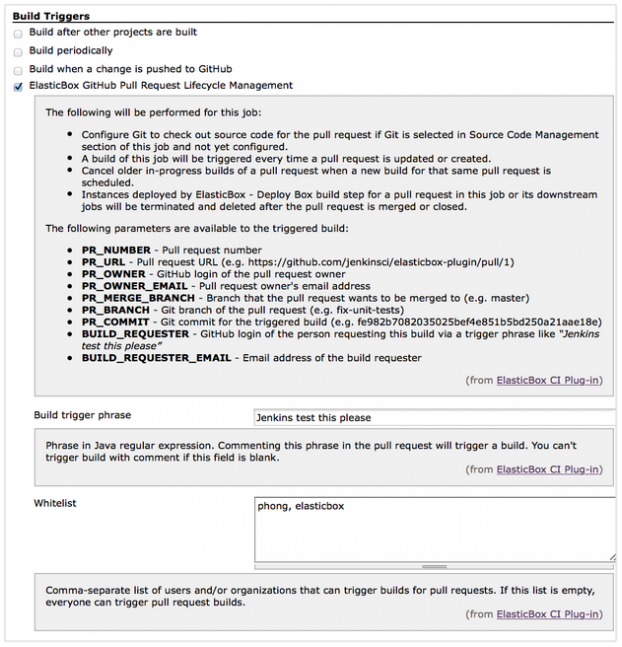 Second, the plugin triggers job builds based on certain pull request events. It triggers when you create a new pull request, push a new commit to an existing pull request, post a comment with the trigger phrase defined in the job, or reopen a closed pull request.
Third, and most importantly, the plugin conserves infrastructure and build slave resources. After your pull requests merge or close, it automatically terminates and deletes instances that Jenkins launches through Cloud Application Manager build steps. These are instances allocated to the build job. Such cleanup normally require you to set up additional build steps or jobs, which sometimes fail when the Jenkins server crashes or restarts.
What's Next?
Want to get started with the GitHub pull request lifecycle manager? Download or update Version 0.9.8 of the Cloud Application Manager Jenkins plugin. Make Cloud Application Manager part of your Jenkins jobs and fully automate your CI/CD dream. It's simply a matter of clicking a checkbox.
Want to Learn More About Cloud Application Manager and ElasticKube?
Cloud Application Manager is a powerful, scalable platform for deploying applications into production across any cloud infrastructure – private, public or hosted. It provides interactive visualization to automate application provisioning, including configuration, deployment, scaling, updating and migration of applications in real-time. Offering two approaches to cloud orchestration — Cloud Application Manager and ElasticKube — enterprise IT and developers alike can benefit from multi-cloud flexibility.
Explore ElasticKube by visiting GitHub (curl -s https://elastickube.com | bash).
Visit the Cloud Application Manager product page to learn more.