Open Source has changed the software model. Over a decade ago companies dabbled in open source to save money. Today, companies need open source to keep a competitive edge in regards to agility and time to market. At CenturyLink, we organize around open source ideals for our software, and that continues through how we've approached documentation and tools. We encourage contributions from partners, customers, and employees alike by making public as much of our workflow as we are able.
Market gains are still a part of why companies are taking part in the revolution to shift away from legacy hardware and software to the OSS technology suite. A growing and potentially larger advantage of open source is that fostering a culture and a community that not only utilizes but contributes to open source is a win all in itself. As Kim Polese says in Open Sources 2.0, "open source has grown far beyond the mainstream. It has become the bedrock over which the mainstream flows." At CenturyLink we agree that open source will continue to drastically alter both how we share knowledge and what that will spawn in the future.
An Open Knowledge Base
Our knowledge base enables developers, customers, and other users to better use our platform. It's where our products are described and integrations explained. And anyone can contribute.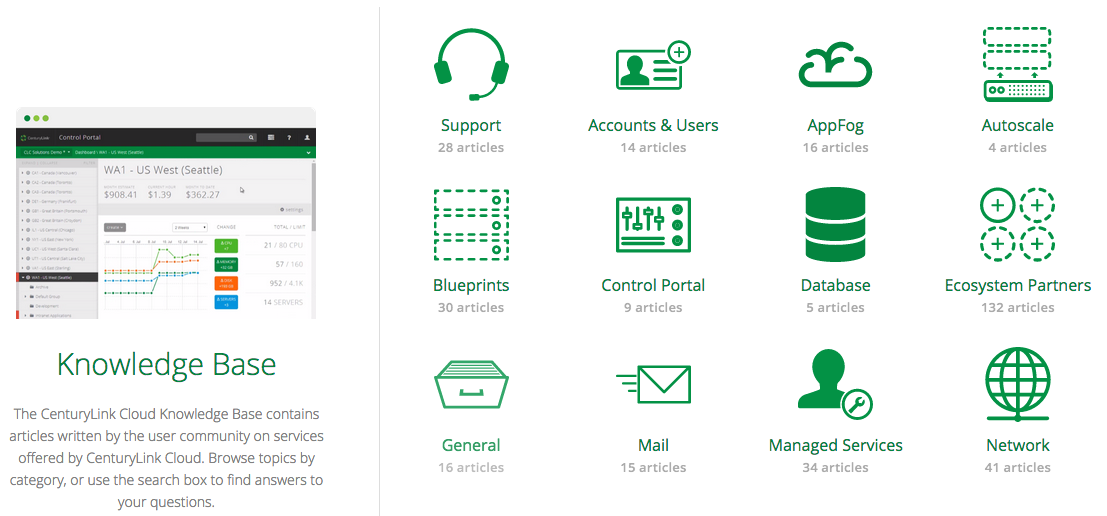 The result is 50+ contributors, from within CenturyLink as well as outside. We're able to receive more and better contributions from partners, which enabled our shared customers to have better experiences. If you notice an inaccuracy in a document, the fix is a pull request away,decreasing the chance that anyone else will have the same issue.
That's the open source ethos.
Open Tools Lead to Better Tools
Just as partners benefit from an open knowledge base, they similarly can use our open sourced cost estimator or the total cost of ownership tool which we also released under the Apache 2 license. These tools started as internal projects to help market our solutions. Our partners find them valuable for extending to include their own scenarios.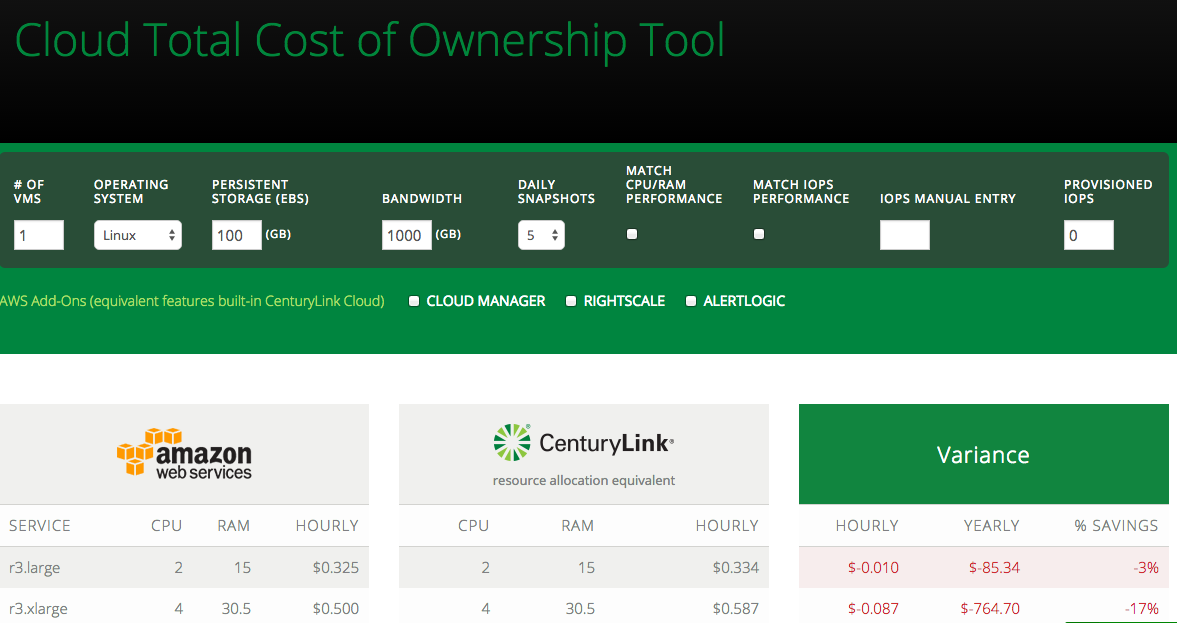 Of course, we welcome your feedback. Like the knowledge base, if you see something, say something, in the lingua franca of open source--by contributing to the repos.
Open Source at CenturyLink
"The embrace of open-source technologies within the enterprise continues to rise, and we are proud to be huge open-source advocates and contributors at CenturyLink. We believe it's critical to be active in the open-source community, building flexible and feature-rich tools that enable new possibilities for developers." Jared Wray, SVP of Platform at CenturyLink
The main reason for us to open source our knowledge base and certain tools, however, was for our CenturyLink Platform users. Turning over the control, through open source, to many of our tools and documentation allows our users the freedom to modify and reuse them as their own.
Open Sourcing our KBs and tools also created an internal advantage. Integrating them with tools such as Slack, lead to improved collaboration internally between teams, and allows those who control the CenturyLink Cloud Public KB Github repository to get notified of when and who updates articles.
We support open source, in many aspects, because we believe it is the best model for creating software. Reusable open source components allow for easier creation of modular and scalable systems. Our teams are composed of engineers, designers and technologists who are passionate about innovation and open-source software. Our teams have consumed and created amazing projects, inspired by the open source community. A few of them are Panamax, Lorry, Image Layers, Chef integration with VMware, Dray, Iron Foundry, ElasticLINQ. Open source is a big change for how the industry does business. Millions of people working on a project is an amazing thing! The growth of the industry has been huge, and as we become a multi-tier platform, we can open source our tools and technology and share it. Which is what the open source model is really all about.
The great thing about open source is that the original contributor cannot possibly conceive how the tool will be modified and used by others. Many attribute stability, bug fixes and improved UX to businesses' participation in these projects. With newly implimented directives here at CenturyLink Cloud to "reduce barriers to employee participation" in these initiatives, there will be a lot more to come.