Is your organization confronted with change in business expectations regarding velocity, innovation, and automation? Do you want to learn how to automate workloads on multiple clouds and efficiently manage your infrastructure? Do you want to treat your infrastructure like code?
Practical Automation in a Multi-Cloud World: Runner by CenturyLink
If you answered yes to any of these questions, join fellow cloud enthusiasts on Wednesday, June 22, 2016 at the new CenturyLink Development Center for a hands-on learning CloudWalk event. Enjoy food, drinks, and take part in technical exercises firsthand that will show you how to automate your hybrid infrastructure!
For those of you unfamiliar with this concept, CloudWalks are technical events where people can get together to experience technology in a firsthand learning environment. At the Cloudwalk, technical experts guide everyone, technical and non-technical alike, in a group development session. You can read this recap of our Dynatrace CloudWalkto gain more insight into this unique concept that inspires education, collaboration, and partnerships throughout the technology community.
What Will I Practice at This Event?
Bring your laptop to learn and practice:
How to deploy Infrastructure-as-Code

How to automate workloads to multiple public clouds and scale infrastructure in any cloud environment

How to use the CenturyLink Cloud and Runner service

Ansible best practices for Cloud Orchestration
What Business Problems Does This Solve?
Standardizing cloud automation and orchestration

Developing repeatable workflows and governance with one-click provisioning

Consistent results with idempotent and repeatable jobs

Manage multiple platforms for true Hybrid-IT infrastructure management
Join us and learn how to efficiently and effectively manage your infrastructure. Lower overhead and reduce complexity, all with one simple, yet powerful tool.
Runner Profile
Runner is automation made simple! Runner exposes an open source automation and orchestration engine as a service. On top of the engine, we've created custom services and APIs to enhance job execution capabilities. Runner was created to enable users to quickly and efficiently manage their infrastructure, wherever it is. Runner securely connects customers to their infrastructure whether it's on the CenturyLink Platform, on other clouds, or in private data centers, allowing for both push and pull-based communication. Whether you're provisioning, configuring, or deploying, Runner makes it easy to quickly create and run jobs, report on the status, and share the information within your organization, all while using the dashboard or API.
Note: We architected Runner to work with any configuration management toolset, and Ansible Playbooks are the first out of the starting blocks.
Learn More About Runner:
• Visit the official Runner website page for more information.
• Visit our Developer Center to learn how to create a server in your account and create a Runner job.
Agenda:
4-4:30 pm: Arrive for food, drinks, conversation and collaboration, and of courses, raffles.

4:30-6:30 pm: CenturyLink Platform and Runner overview with hands-on exercises: Develop Ansible Playbooks to create and scale infrastructure, execute and monitor Runner jobs that will provision on multiple clouds.

6:30-7 pm: Q&A, Networking, Raffles.
Instructors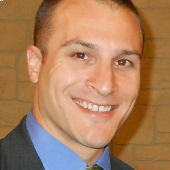 Bob Stolzberg, Principal Engineer, CenturyLink Cloud
Bob is a local Principal Engineer on the Cloud Platform Enablement Team. He works with CenturyLink's Ecosystem Partners to integrate their technology with the CenturyLink Cloud Marketplace and evangelizes the technology with communities. Bob has served as a subject matter expert in the areas of Cloud technology and DRBC for the past several years. He brings more than 17 years of engineering experience in the IT industry.
Date, Time, and Location
Wednesday, June 22, 2016
4-7 pm, CST
CenturyLink Cloud Development Center 575 Maryville Centre Drive, 4th Floor, Saint Louis, MO Free covered parking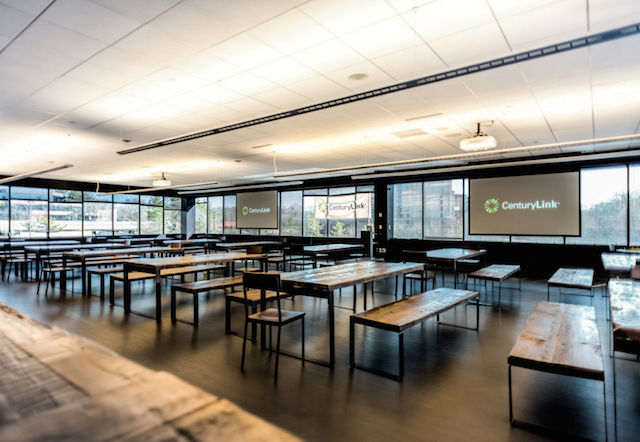 Registration
Check out our CenturyLink St. Louis Users Group Meetup page to register for this and other cool events.
Feel free to bring friends and share this event through social media; just make sure to mention they should bring a laptop to participate.
Questions/Concerns
Please contact the CenturyLink Ecosystem team with any questions, or message us through our MeetUp page.
We look forward to seeing you!