Sheri Dover (@sheridover) has organized PDX Startup Weekend for the past three years and recently founded a new developer school – Code Guild. She's this week's special guest on Voices. A long-time entrepreneur who's passionate about empowering others and strengthening the local Oregon economy, Sheri also founded a Portland co-working space for small businesses, and an incubator.
You've organized Portland's Startup Weekend for a few years now. How have you seen the Portland startup community grow over the years?
When I first came to Portland in 2011, the common wisdom was that if you wanted to have a successful startup, you had to move to the Bay area. It was understood that Portland was too isolated from any critical mass of talent, mentors and investors to be a valid place to found a startup, at least past the concept stage.
By late 2012, the general consensus was that you could start in Portland, but when it came time to market it, you would have to move to Silicon Valley. In the last year, Portland has blossomed into a city where "everybody in Portland who deserves funding is getting funded" and the vibrant, booming tech scene it is today. We have a growing community that includes highly qualified mentors, and we have a supportive atmosphere that other tech communities are reputed to lack.
What makes the curriculum at PDX Code Guild unique to other programs out there, and what can your students expect when they graduate?
We prepare our students to move directly into positions as junior Web developers. Our Board of Advisors gives us direct contacts with several potential employers, and we solicit contract work for our advanced students. The course capstone is a student-driven project that results in a published Web application.
Our program is an immersive, hands-on boot camp running twelve weeks long. Our students learn practical skills with text editors, command shells, version control, and debugging. We teach Python as the core data-crunching language (with SQL for database use), with HTML/CSS for the view layer. JavaScript and Django provide the control "glue".
We are unique in that our classroom environment is a highly interactive lab, patterned after an industrial "bullpen" office. The instructor presents and expands on the course materials, adding practical tips from industrial experience. Students consistently share problems and solutions. The course also covers useful workplace skills, such as brainstorming, meeting protocol, design and code reviews, and interview preparation. Check here for our next Developer Bootcamp. We're now taking new applicants.
How did you get involved with the Portland startup community and Code Guild – and why?
I'm not actually a developer – my background is Biology. Having been active in economic development and the tech startup scene, I was aware that there was a shortage of tech talent. I was considering going to a code school myself when an acquaintance who had a background in computer science and education asked me to help him start a code school. As an idealist and entrepreneur, founding PDX Code Guild was a great fit for me. I can use my creative drive to create a viable business while connecting people with great jobs, and connect the tech companies I adore with the talent they need.
Is there any advice you'd give to someone that wants to learn to code?
Try out an online programming course at Treehouse or Code Academy to see if you like it first. Talk to some developers you or your friends know; there's nothing like practical knowledge of the everyday life.
Once you decide you're serious about a career as a developer, go to a developer training program such as PDX Code Guild. While there are a lot of free online programming classes, only about 4% of people who try to learn programming online succeed. A classroom program will give you a well-rounded learning environment and job placement service. Most schools are inexpensive enough that your first month or two of professional salary will be more than you paid in tuition.
You and I have talked about the "women in tech" debate on many occasions. What advice would you give to women navigating the stereotypes and culture of this predominantly male-dominated tech community?
First, I want to say I find that the fact that there is a debate about women's role in tech very encouraging. As a community, I sense that there is a growing awareness, and that positive change is happening.
It's been my personal experience that women do run into micro-aggressions from time to time, such as ideas not being heard, being encouraged to take a more stereotypical direction, or not getting as many job offers, promotions, or term sheets. I believe that it's our duty to ourselves and to other women to push past that. We may have to occasionally lower the pitch of our voice and keep talking over someone who is interrupting us in a meeting, remind the group that the new cool idea was one that was ignored when a woman colleague brought up last month, apply for more jobs and ask for more promotions. No one is stopping us, we may simply just have to be more persistent.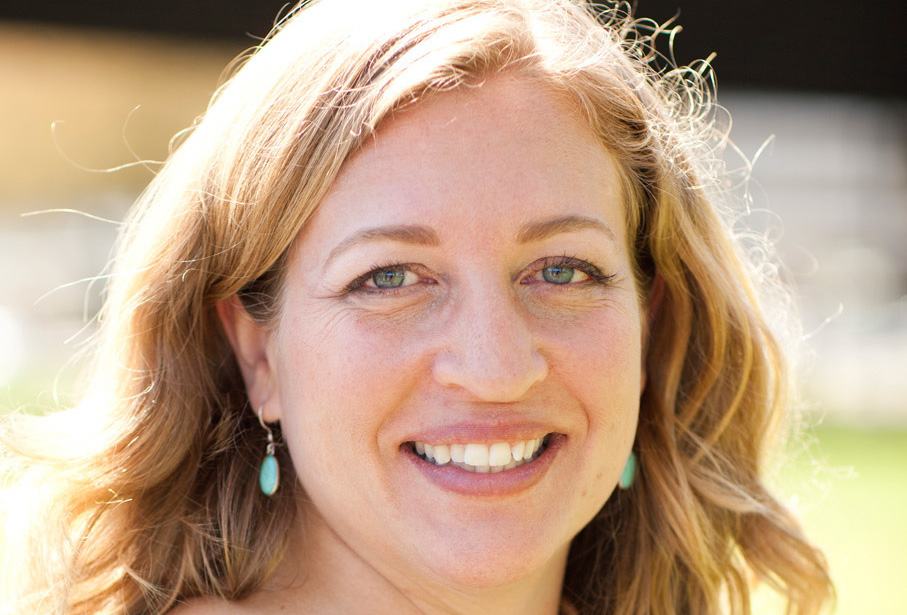 Sheri Dover, PDX Startup Weekend and PDX Code Guild