Updated by Hannah Melvin on Jan 02, 2020
Article Code: kb/1277
Description
In this KB article, we walk through creating a Virtual Machine with Windows 2019 OS in vCloud Director.
Steps
Log In to your CPC on vCF environment.

Select the datacenter you want to work in.

Click Virtual Machines under Compute in the sidebar on the left side of the screen.

Click New VM.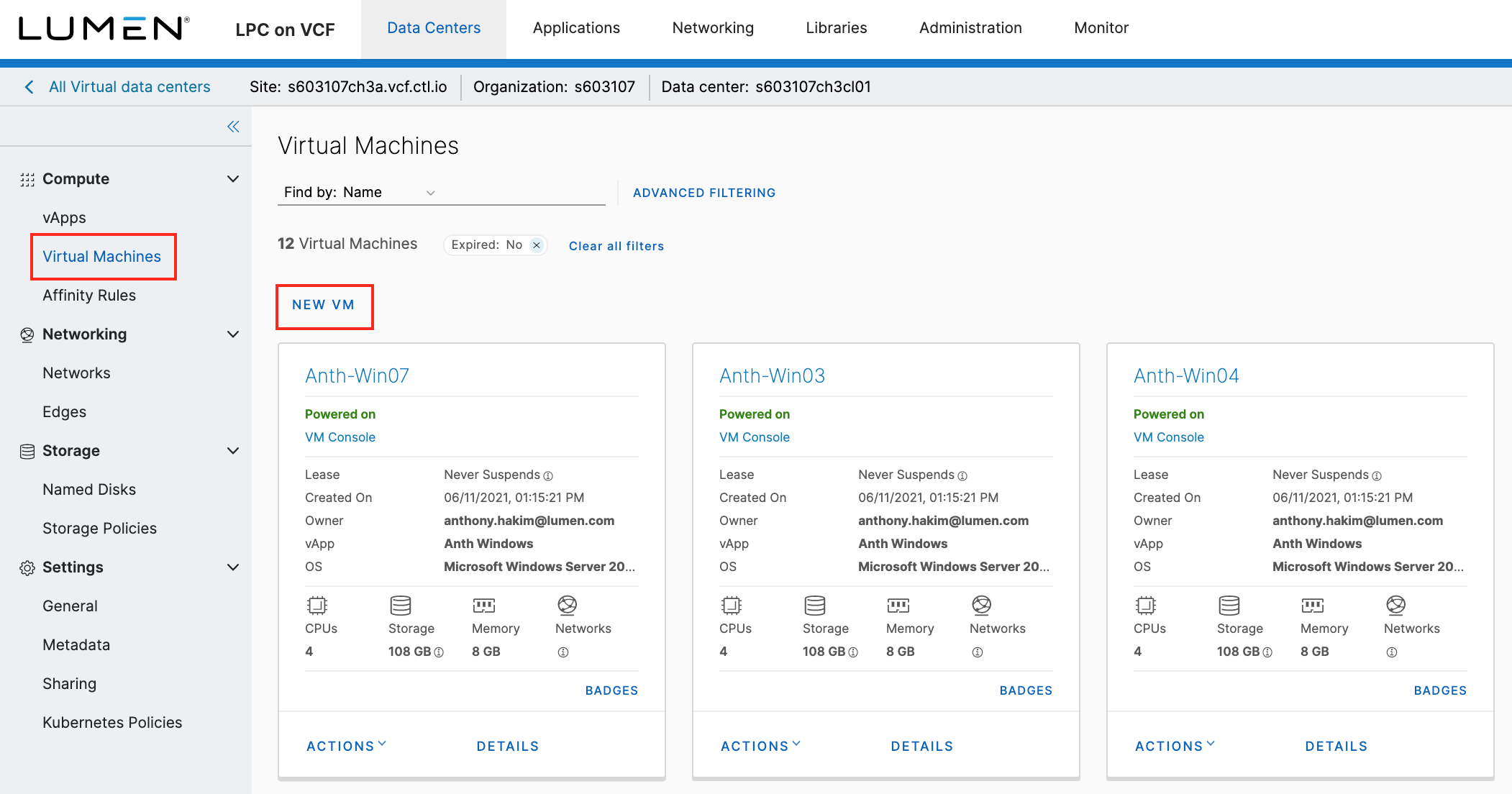 Enter Name, Computer Name, and Description (optional). Select From Template as the Type. Choose whether or not the VM should be powered on after creation.

In the Template options select the template with the name WIN2019DTC-64. Although the OS for this template shows Microsoft Windows Server 2016 (64-bit), this is the Windows 2019 OS. This is a VMware known issue.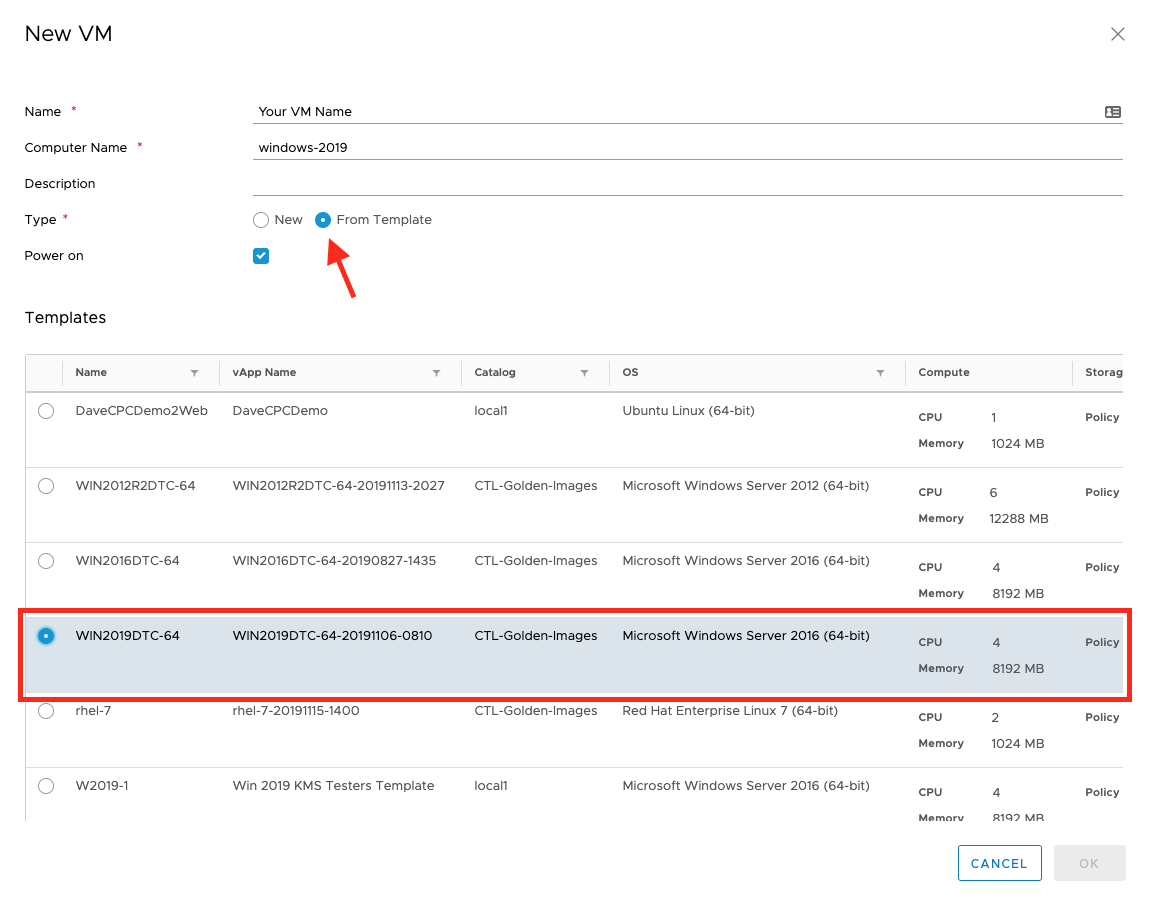 Click OK.

Your VM will then appear at the top of the list on the Virtual Machines page.