Updated by Chris Meyer on Dec 20, 2016
Article Code: kb/334
New Features (5)
Simple Backup Service (SBS): Selective File Restore

The Simple Backup Service (SBS) has released the ability to selectively restore files and folders. This feature allows users to restore single or multiple paths at the same time for a given server that is being backed up with Simple Backup.

Network Exchange (NetX)
DC2 Data Center Operational - NetX is now available in our DC2 data center.

Interface Rate Limiting - Users are now able to rate limit an endpoint, virtual or physical, to either 100Mbps, 500Mbps, 1Gbps, or 10Gbps.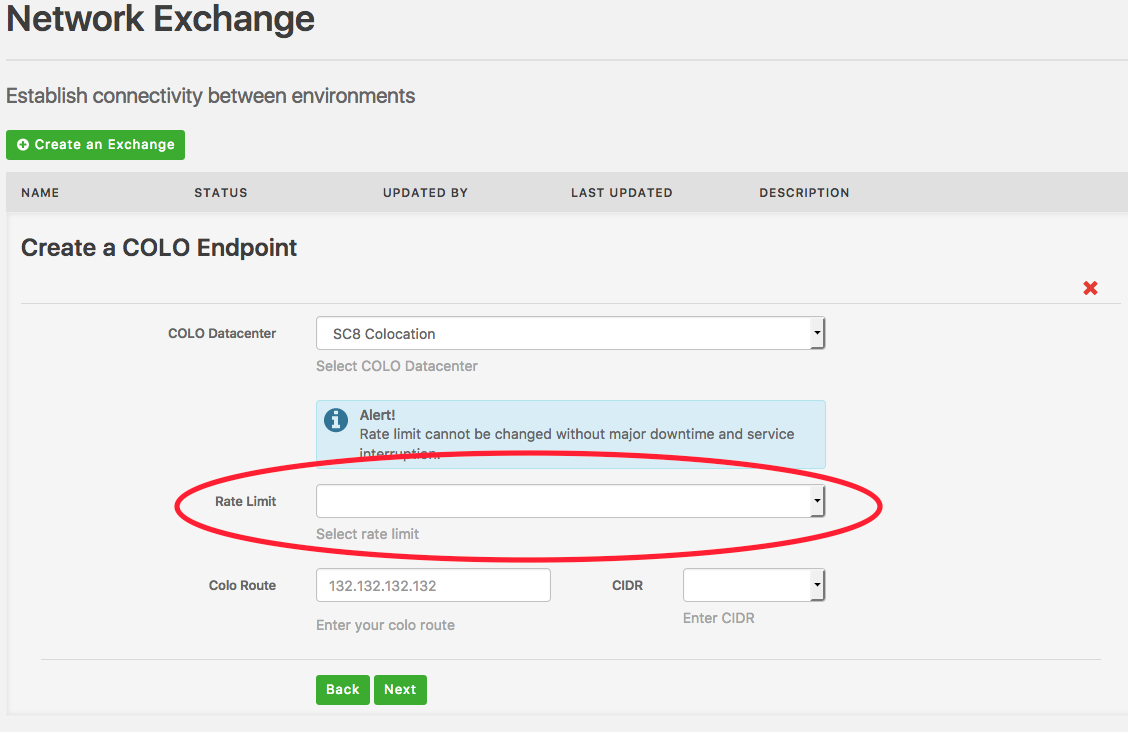 Alternative Activation - For new customers who do not have credit card for online sign up, please contact your sales representative to proceed without a credit card.
Early Adopter Program (1)
MSSQL Relational DB (Beta)

Our MSSQL Relational DB service has added the following new features:

Database Restores
Point in Time Database Restores
Manual Restarts
Queued Action History Viewable in UI
If you are interested in becoming a beta user, please sign-up here