Updated by Chris Little on Feb 15, 2017
Article Code: kb/307
Overview
Customers at times may be required to find their Control Portal Account Alias. This is a globally unique Alphanumeric character set used in support requests and other functions. To obtain or determine your alias you can follow the steps below.
Steps
Login to the Control Portal.

Navigate to Settings > Account Profile.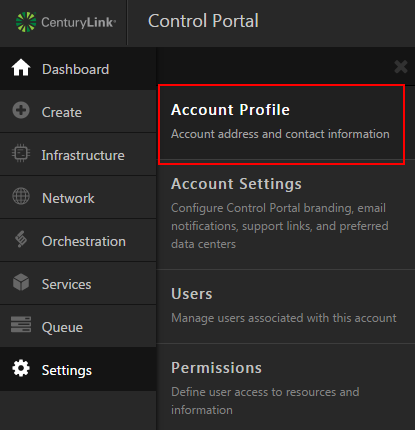 The Account Alias will be shown on the info tab.