Overview
When submitting a support request, CenturyLink requires that the user supply a pre-defined, unique PIN number as a secondary means of authentication. This measure is designed to add an additional layer of security to prevent account impersonation and unauthorized changes.
Determine Your PIN
To access or change your PIN follow the steps below.
login to the Control Portal.

Once you have logged in, click your Username in the top right hand corner of the page and select My Account.

Your PIN will be displayed on the user profile page.
Set Your Own PIN
If you wish to manually set your PIN, mouse-over the PIN field and click. You can then enter a custom PIN (numeric, no alphabetic or special characters, 10 character limit). Once completed save your new PIN.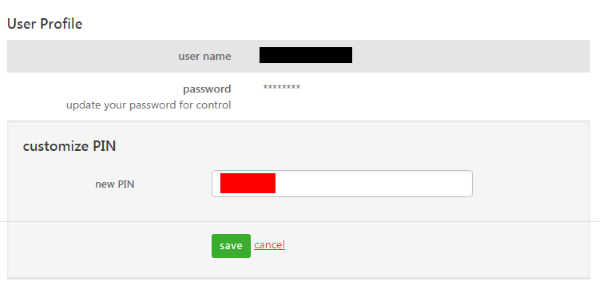 Notes
When submitting a support request, if you have multiple accounts, please indicate which username corresponds to the PIN you are supplying.