Flexible
Customize your managed firewall to connect networks within a data center, or across data centers.
Protected Data Traffic
Every customer account receives one or more dedicated VLANs secured by zone-based cloud firewalls that protect customer traffic.
High Performance
Your dedicated cloud firewall will support up to 2 Gbps for Internet-facing traffic and up to 6 Gbps between VLANs.
Secure
Intrusion Detection (IDS), Prevention (IPS) Systems and anti-DDoS are provided by best-in-class Juniper hardware.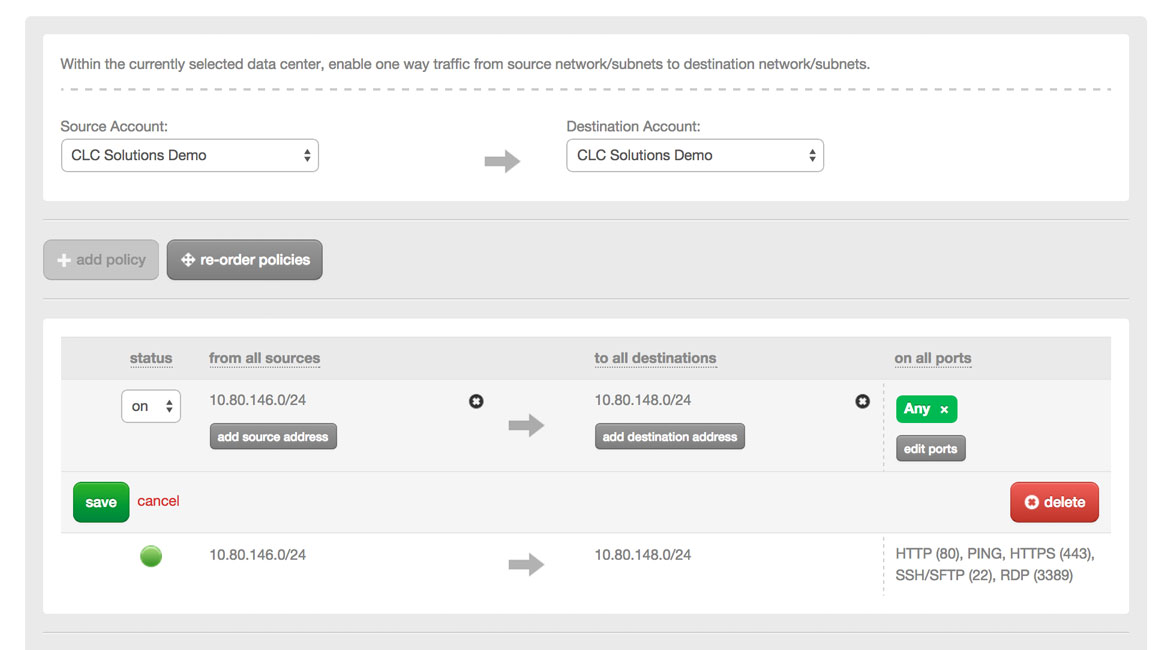 Set Custom Cloud Firewall Policies within a Single Data Center
Design sophisticated intra-data center firewall policy rules that permit network traffic over specific ports between individual accounts and VLANs.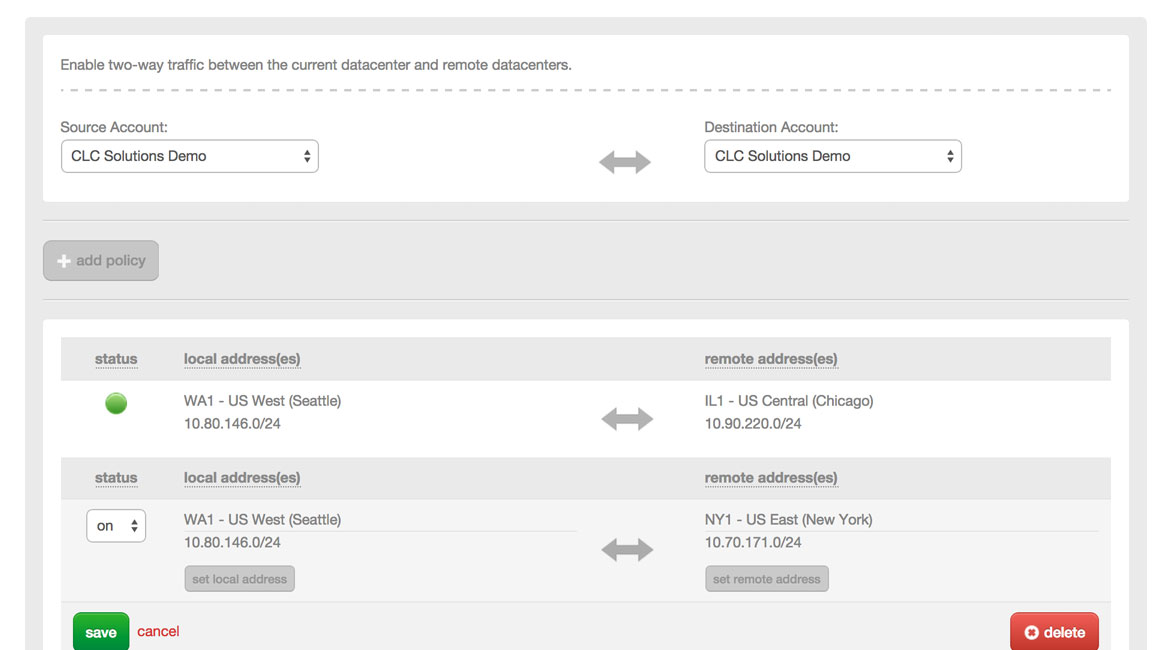 Set Custom Policies across Multiple Data Centers
Use cross-data center firewall policy rules to securely connect networks in geographically distributed Lumen Cloud data centers.