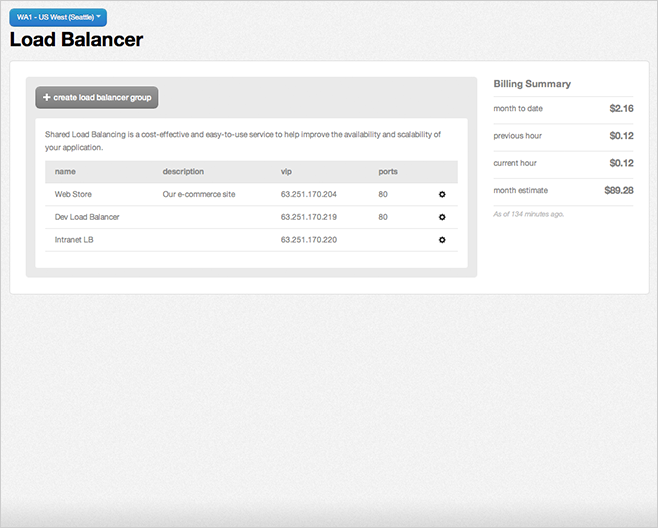 Self-Service Cloud Load Balancers
Create, configure and manage pools of virtual servers, using our intuitive user interface. Supports "round robin" and "least connections" routing methods and multiple persistence options.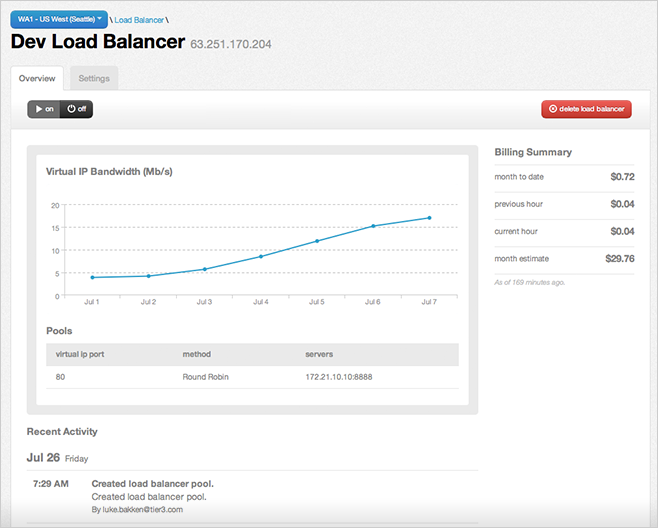 View Real-Time Status & Recent Activity
Complete details on your cloud load balancing service at your fingertips — billing, bandwidth, and details on each pool of servers.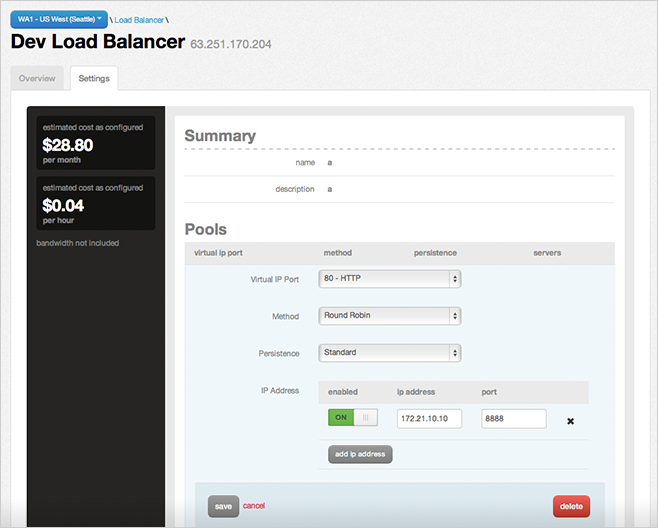 Setup in Minutes
Point-and-click to configure your load balancer, and assign up to 10 virtual servers per virtual IP address. Choose either "standard" or "sticky" persistence.