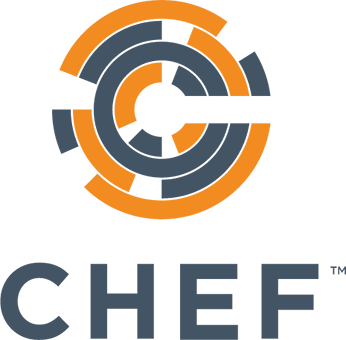 Chef Solo
A command that executes chef-client in a way that does not require access to a Chef server.
What is chef-solo?
Chef-solo, the open source version of chef-client, processes cookbooks on instances (or nodes) without requiring access to a Chef server. Although chef-solo runs independently, it needs a cookbook and any of its dependencies to be on the same disk as the instance.
What is a cookbook?
A cookbook is a piece of configuration and policy distribution, which covers an infrastructure automation scenario and includes everything it needs to support it:
Recipes specify which resources to use and the order in which to use them

Attributes and values

File distributions and templates

Extensions to Chef, such as libraries, definitions, and custom resources

Chef cookbooks and recipes are Ruby based.
Description
This box downloads, installs, and runs chef-solo using the configuration in the solo.rb and solo.json variables.
Customizing the chef-solo deployment using variables
CHEF_SOLO_JSON: Contains all attribute values that chef-solo applies when processing the recipes on the specific instance. In this JSON file, specify the run-list of recipes for chef-solo to follow.
CHEF_SOLO_RB: solo.rb details the chef-solo configuration. When present, its settings override the default configuration. When it runs on the instance, chef-solo takes on these new settings.
COOKBOOK_LIST: List all the cookbooks required by the Chef run-list in this file. Git downloads these cookbooks onto the instance cookbooks local repository so that chef-solo has all the dependencies to deploy the recipes/cookbooks from the run-list.
---
Features
Accelerate Cloud Adoption
As you move your applications to the cloud, Chef makes your adoption path not just smooth, but fast. Migrate your workloads quickly, consistently, and at a pace that suits your needs.
Manage Multiple Cloud Environments
Take control of all your cloud environments. Chef is cloud agnostic, which means you're free to pick the cloud providers that meet your requirements, based on features and cost.
Manage Both Data Center and Cloud Environments
Chef lets you manage all your environments. Manage Windows, Linux, AIX, and Solaris servers, whether in the cloud or on premises.
Maintain High Availability
Keep the Chef Server API available even in case of partial network or hardware failure. The Chef server can operate in a high availability configuration that provides automated load balancing and failover for stateful components in the system architecture.
---
Pricing
This open source software is free to use.
---
Dependencies
Deployment behavior
An instance executing this box uses bash scripting to download, install, and configure chef-solo. Box events handle the chef-solo lifecycle on the instance as follows:
Install operation:
pre_install: Installs chef-solo on the instance using a chef node bootstrap script. It also downloads all the cookbooks from the COOKBOOK_LIST file into the cookbooks local repository of the instance using Chef's knife command line tool.
Configure operation:
pre_configure: Downloads solo.rb and solo.json and configures solo.rb per the configuration in those files. It saves solo.rb onto the instance disk and runs chef-solo to install all the required recipes/cookbooks from the solo.json file's run-list and applies all the configuration detailed in the solo.rb file.
Supported Distributions
The box supports deploying to these linux distributions:
Amazon Linux AMI 2015.03

Centos 6.5, 7

RedHat 7

Ubuntu 12.04, 14.04
---
Support
Support for your software purchased via the Marketplace is rendered by the individual Software Provider. The CenturyLink Customer Care Team is unable to provide support for your software. However, if you are experiencing issues with the infrastructure that hosts your software, please open a ticket with
help@ctl.io
. Below you can find the contact information for support of this software.
No support included with this open source software.
---
End User License Agreement (EULA)
https://www.chef.io/terms-of-service/
---
---
Other Products by CAM
---