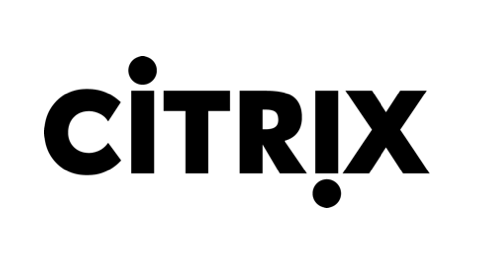 Citrix Cloud Workspaces
Citrix Cloud Workspaces - Secured Application Delivery and Management Managed by CenturyLink
Citrix secure digital workspace Managed by CenturyLink Managed Services
Easily deliver the Citrix VDI suite of products through Citrix Cloud and CenturyLink Managed Services. Citrix Cloud is a platform that hosts and administers Citrix VDI services. It connects to your resources through the Citrix Cloud Connector on any cloud or infrastructure you choose (on-premises, public cloud, private cloud, or hybrid cloud). It allows you to create, manage, and deploy workspaces with apps and data to your end-users from a single console. Key attributes of CenturyLink Managed Services and Citrix Cloud solution include:
Fast: Deploy apps and desktops, or complete secure digital workspaces in hours, not weeks.
Adaptable: Choose to deploy on any cloud or virtual infrastructure — or a hybrid of both.
Secure: Keep all proprietary information for your apps, desktops and data under your control.
Supportive: CenturyLink Managed Services is able to both onboard and assist in ongoing support of your Citrix Deployment.
Simple: Implement a fully-integrated Citrix portfolio via a single-management plane to simplify administration.
---
Features
Citrix Cloud Workspaces offers that latest in Citrix VDI Technology needed to securely deliver apps and desktops to your user base.
The Citrix Cloud Workspaces suite includes:
Citrix Virtual Apps and Desktops
Deliver secure access to virtual Windows, Linux, and web apps and desktops. Manage apps and desktops centrally across multiple resource locations while maintaining a great end-user experience. Citrix Virtual Apps and Desktops (formerly XenApp/XenDesktop) enables:
Flexible architecture and Faster Deployment times that allows you to freely choose to deploy workloads into any data center, public cloud or hybrid solution.
Complete IT control on where the sensitive data is processed and stored.
Reduced security risk by keeping data centralized in the data center behind a robust, context-aware policy engine.
Citrix Endpoint Management Service
Provide cloud-based, comprehensive enterprise mobility management—including mobile device management (MDM), mobile application management (MAM), and enterprise-grade productivity apps—on BYO or corporate devices. Citrix Endpoint Management enables:
Automated onboarding for faster time to value
Simplified user assignment/subscription
Maximize uptime by the outsourcing of your EMM infrastructure
Citrix Content Collaboration Service (formerly ShareFile)
Provide secure access to files and data from any device, across any infrastructure. Control how and where you store your data while meeting mobility and collaboration needs of employees and the data security requirements of the enterprise. Citrix Content Collaboration enables:
Access and Collaboration tools to data and files in sync across all employee devices - internally and externally
Ability to mobilize existing data in network shares, home drives, SharePoint, OneDrive for Business and any ECM system
Access to comprehensive reports to track and log user file access, sync and sharing activity – great for auditing
Citrix ADC Service (formerly NetScaler)
Utilize the most secure way to deliver virtual apps and desktops with a cloud-based offering that is simple to deploy and manage. Ensure the availability of Citrix Workspaces Service and provide the best user experience on any device, under any network condition. Citrix ADC Service enables:
Simplicity: Reduce ADC deployment and management complexity using a cloud-based offering
Security and High availability: Improve security and availability of Citrix Workspaces Services
Speed: Provide a faster and easier way to deploy and manage Citrix ADC
Convenience
---
Pricing
---
Use Cases
Transform the Employee Experience with Intelligent Workspaces
Employees can lose a lot of time and patience if their work experience is bogged down with searching through multiple systems to find tasks and information. Today's workforce needs an intelligent digital workspace to bring organization to the chaos and give employees one actionable view into all systems.
Enforce Security Controls for SaaS and Internet
In order to deliver a high-quality user experience and ensure consistent access policies, IT must provide single sign-on (SSO) across all applications in the digital workspace.
Modernize IT Security resource
As workloads rapidly move to the cloud and users become more dependent on SaaS applications, reliable access becomes a demand IT must meet—especially since users expect seamless access between devices and locations. This means organizations like yours need a security approach that provides a fine level of control over access while adjusting to contextual factors like location and user behavior.
Delivery a Higher Level Mobile Productivity
Mobility has become much more common in workplaces, and businesses expect IT to provide greater flexibility for their employees to work from any location, using any device and network – all with a seamless, secure experience. Digital workspaces are becoming powerful competitive differentiators in all industries.
Additional Information on How Citrix Workspaces delivers Common Use Cases Get More Details
---
Support
Support for your software purchased via the Marketplace is rendered by the individual Software Provider. The CenturyLink Customer Care Team is unable to provide support for your software. However, if you are experiencing issues with the infrastructure that hosts your software, please open a ticket with
help@ctl.io
. Below you can find the contact information for support of this software.
---
End User License Agreement (EULA)
https://www.citrix.com/content/dam/citrix/en_us/documents/buy/enterprise-saas-eusa.pdf
---
By clicking the Agree & Continue button, you agree to the Provider's End User License Agreement (EULA) and/or Terms of Service associated with this software or service.
Not a customer? Register now.