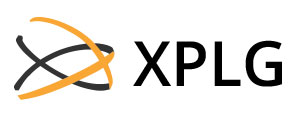 XpoLog - Log Management and Analytics
XpoLog indexes data from any device, server or application for searching, analysis and monitoring
XpoLog Log Analysis platform collects and indexes any machine-generated data from any device, server or application in the environment. Immediately start searching and analyzing your log data, run complex correlations and create mission critical real time visualizations of the data.

Use XpoLog to verify continuous deployments and DevOps practices to reduce MTTR, improve service quality and accelerate innovation. Use XpoLog Out-of-the-Box applications to gain real time operational intelligence and visibility of your IT and applications log data to discover problems before they impact your services.
---
Features
Real-Time Search Search all log data from your IT and applications in real time for immediate insight and faster problem resolution

Analytics & Visualization Use XpoLog out of the box and custom visualizations to gain operational insights from your data

Alerting Monitor all logs data to identify outages, anomalies or to immediately know when something breaks
---
Pricing
Software
Subscription begins after first month's POC period. Monitor Daily Log Volume and adjust subscription based on first month's usage.
| Daily Log Volume | Term Commitment | Price |
| --- | --- | --- |
| 1GB | 6 months | $45/month |
| 2GB | 6 months | $170/month |
| 5GB | 6 months | $370/month |
| 10GB | 6 months | $730/month |
| 20GB | 6 months | $1,375/month |
| 1GB | 12 months | $40/month |
| 2GB | 12 months | $155/month |
| 5GB | 12 months | $335/month |
| 10GB | 12 months | $670/month |
| 20GB | 12 months | $1,250/month |
---
Support
Support for your software purchased via the Marketplace is rendered by the individual Software Provider. The CenturyLink Customer Care Team is unable to provide support for your software. However, if you are experiencing issues with the infrastructure that hosts your software, please open a ticket with
help@ctl.io
. Below you can find the contact information for support of this software.
Tickets submission: 24X7 - Support by email, phone, online sessions

Support Portal , Documentation , Email Support Team
---
End User License Agreement (EULA)
https://xpolog.com/terms_and_conditions-xpolog_ltd.html
---
By clicking the Agree & Continue button, you agree to the Provider's End User License Agreement (EULA) and/or Terms of Service associated with this software or service.
Not a customer? Register now.