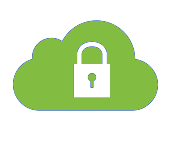 CenturyLink Private Cloud on VMware Cloud Foundation
Software defined Private Cloud based on VMware Cloud Foundation
CenturyLink Private Cloud on VMware Cloud Foundation™ is CenturyLink's unified Software-Defined Data Center (SDDC) update to the CenturyLink Dedicated Cloud Compute private cloud service employing the latest generation of data center technology to enable a new breed of IT services that power the digital age.
This evolution of data center design enables the reduction of human errors, improved security and new levels of control and scalability across private and public clouds. Based on VMware Cloud Foundation™ it brings together VMware's vSphere®, vSAN™ and NSX® into a natively integrated stack, delivering enterprise-grade, globally available private hyper-converged-infrastructure based on HPE® ProLiant hardware. CenturyLink manages the underlying technology and provides you expert IT support when needed. Clients get the benefits of a hyper-converged-infrastructure sooner without compromising control, security, and performance.
---
Features
Fully featured Software Defined Data Center as a service.
Support for CenturyLink Managed Services Anywhere, enabled by Cloud Application Manager.
Leverages CenturyLink's cloud experience, with 100,000 virtual machines under management.
Fully private hyper-converged infrastructure based on VMware Cloud Foundation and HP ProLiant hardware.
Available around the world.
VMware vSphere management.
vSAN SSD storage
VMware NSX micro-segmentation with "bring your own IP" capabilities.
---
Use Cases
Application Continuity:
Clients can utilize the full Software Defined Data Centre (SDDC) stack through a subscription model.
This allows entire application environments to be replicated to remote data centers for disaster recovery or scaling across regions.
Applications can be moved them from one corporate data center to another or deployed them into a hybrid cloud environment.
In multi-cloud cloud configurations, CenturyLink Cloud Application Manager can be utilised to orchestrate across multiple clouds as needed.
Data Centre Modernisation:
Dedicated Cloud Compute Foundation delivers a completely new methodology to data center design and operation.
Environments are not attached to the underlying hardware platforms, allowing clients to rapidly replicate environments with native VMware tools at a much faster pace.
CenturyLink manages the foundational elements thus speeding clients' transition from legacy hardware and software systems.
Security:
Based on VMware NSX® with additional optional management capabilities through CenturyLink Cloud Application Manager.
Provides software defined firewalls, server load balancing, virtual LAN creation as well a universal method of delivery of global policies and services across multiple cloud environments.
With DCC Foundation clients will have application-level security controls such as application-level intrusion protection to protect chosen workloads.
NSX based micro-segmentation goes beyond the capabilities of a legacy data center design and enables the ability for fine-grained application-specific policy insertion to work in addition to a full suite of optional managed security services offered by CenturyLink.
---
Service Level Agreement
99.9% availability.