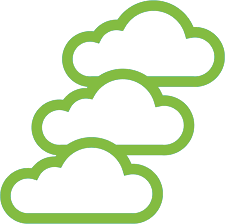 Cloud Application Manager
A platform to manage enterprise workloads across any cloud or infrastructure.
Cloud Application Manager, the powerful, best-of-breed hybrid cloud platform behind Managed Services Anywhere, orchestrates and automates the delivery of infrastructure, applications and services across CenturyLink Cloud, CenturyLink Private Cloud on VMware Cloud Foundation, Microsoft Azure, and AWS Cloud instances, plus other public cloud services.
Cloud Application Manager provides support for consolidated billing, log and health monitoring, and security best practices. A Technical Account Manager is also available for technical governance and operational support.
---
Features
Single sign-on to deploy infrastructure from multiple cloud providers.
Seamlessly manage cloud spend and resources across many workgroups.
Integrate existing systems with our APIs for a more streamlined and efficient user experience.
Intuitive, simple dashboard and interface with powerful analytics capabilities.
Create new Microsoft Azure or AWS accounts using CenturyLink reseller partnership.
---
Service Level Agreement
Not applicable.