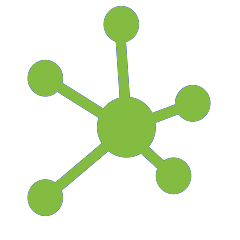 IQ Network Solutions
Global managed MPLS VPN service with coverage across 85 countries.
The CenturyLink MPLS network offers an extensive global footprint extending to over 85 countries, along with connectivity to 60+ CenturyLink Data Centres and over 220 third party Data Centres. CenturyLink has more global, local, key IT venue and data centre reach than any other network carrier or solution provider.
The portfolio of services delivers exceptional reach and scale:
60+ on-network CenturyLink Data Centres.
Access to 85 countries covering the majority of global business centres.
Connections to over 220 on-network third party data centres.
Fibre to the Premise (FTTP) to over 40,000 US business locations
Performance connectivity to leading cloud providers including AWS and Microsoft Azure.
Performance access and connectivity to U.S. financial exchanges.
The service incorporates network automation and intelligence capabilities ensuring:
Easy convergence of voice and data networks.
Ability to leverage the power of cloud technology to virtualise network functions.
Access to configurable, on-demand resources that reduce cost and complexity.
Automated services provisioning and orchestration.
End-to-end performance reporting allows clients to view all MPLS network performance statistics including:
Jitter, latency, availability and packet delivery performance statistics.
Customer edge to customer edge measurements.
Provider edge to provider edge measurements.
CUG summary.
Data charts.
Network map view.
Monthly, weekly, daily, hourly, 15 minute views.
---
Features
With CenturyLink IQ Networking, a client's network and equipment is managed 24x7 by our experienced operations engineers using automated surveillance tools.

Support for Layer 1 and multiple Layer 2 access types, including IP access, Ethernet, frame relay and ATM.

Port speed options ranging from 56Kbps to 2.4Gbps.

Support for Quality of Service (QOS) with 4, 6 and 8 class templates.

Flat rate, tiered and usage sensitive billing option.
---
Use Cases
Ideal for clients seeking to get the most out of their network investment by controlling costs, maintaining business continuity and managing change in demanding, dynamic, business environments.

MPLS VPNs offer additional flexibility at more cost-effective price-points when compared to other WAN technologies.

Ideal for clients seeking to combine voice, data and internet traffic on to a single, converged network, whilst guaranteeing quality of service for individual applications.
---
Service Level Agreement
The SLA for CenturyLink IQ Network Solutions is based on goals for network availability, internet port latency, packet delivery and jitter. Goals vary depending on international location.
Full details are available at http://www.centurylink.com/legal/docs/CenturyLink_IQ_SLA_Attachment_1_04_13_15.pdf