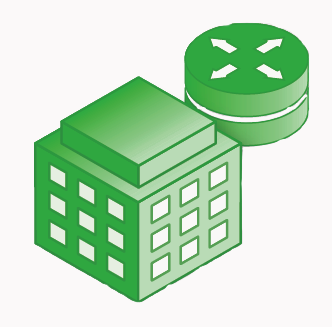 SD-WAN
A software defined multi-site network with shorter lead times, enhanced security and cost control.
CenturyLink Software-Defined Wide Area Network (SD-WAN) is a fully-managed wide area networking (WAN) solution. SD-WAN offers a robust and powerful network and management platform that allows businesses a vastly more efficient means for deploying and administering a private wide area network.
SD-WAN removes the burden of managing multiple access providers, working seamlessly on our network or any third-party provider network. Our solution includes management of both CenturyLink-provided last mile connections and third party last mile connections
Network management is provided by CenturyLink, with networking experts that are uniquely positioned to tailor a solution to meet specific requirements.
SD-WAN technology creates an overlay network decoupled from the wide area network, links, and hardware. It allows clients to take advantage of all available WAN connections, with proactive traffic management at the application layer to dynamically choose the best available path.
Recognising more than 2,500 applications, SD-WAN allows administrators to tie applications, users, policies, and security together across the network, centralising control and administration. Simplified configuration, orchestration, and zero-touch provisioning result in quicker delivery, and integrated full-mesh built-in encryption of control, data, and management planes creates a dynamic security perimeter.
---
Features
Instantly add new locations: No more lengthy windows for deploying connectivity.

Streamlined expenses: Leverage more broadband and reduce reliance on private MPLS links.

Increased security: Encrypt WAN traffic, segment network work, and gain greater visibility into network traffic.

Reduction in complexity and maintenance: Management is provided via a portal, meaning reduced site visits and simplified remote office CPE requirements.

Network services aligned to user and application needs: Allows greater visibility into how networks are being used.
---
Use Cases
Ideal for clients with a requirement to manage and support the business's network and cloud access across multiple locations (typically 25+).

Enables clients to leverage bandwidth-intensive applications to improve the customer experience, while mitigating network stress and security needs.

Ensures control of equipment costs for branches/remote locations, especially during refresh cycles.

Allows management tasks to be sustained despite lack of or limited on-site IT personnel in remote/branch locations.

Enhances branch availability / uptime and reduces provisioning times.
---
Service Level Agreement
The SD-WAN managed service includes service level objectives with the following targets:
CPE arrival onsite: 5 business days after receiving order.
Outage notification: Within 5 minutes of event.
Change requests: 3 hours or coordinated with customer service window.