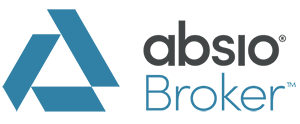 Absio Broker
Easily back up, sync and share encrypted content and keys
Absio Broker™ is a portable, Python application that can be used with the Absio Data Encryption Software Development Kits (SDKs) for identity management (usage and distribution of public keys), and to store and route encrypted content and keys. Absio's software-defined, Serverless Encryption™ technology can be applied to any type of application running on any device via the Absio Data Encryption SDKs (sold separately in marketplace). All key generation, encrypt and decrypt processes happen on the device, server or browser running the enabled application, regardless of a connection. Encrypted data content, data keys, private key files and public keys can be stored wherever needed to support the data security, workflow, performance and availability requirements of your application. If application data needs to be used on multiple devices by multiple users, the Absio Broker™ application can be used as a public key store, and/or for key and data backup, synchronization and exchange.
The Absio Broker application is deployed in the CenturyLink cloud. All communication with the Absio Broker application is handled by the Absio Data Encryption SDKs.
---
Features
Automatic Public Key Infrastructure (PKI)
The Absio Data Encryption SDKs automatically generate a unique ID and private/public key pairs for signing and derivation for each system user. Copies of the public keys can automatically be sent to the Absio Broker application for authentication and exchange. In addition, an encrypted backup copy of a user's private key file can be stored on the Absio Broker application for recovery purposes and/or for syncing between user devices.
Key and Data Storage and Access
The Absio Broker application can store and route encrypted content, associated metadata and/or encrypted content keys. The encrypted data is transmitted to and from the Absio Broker application via an encrypted TLS connection using one-time-use, signed, time-sensitive session tokens to prevent man-in-the-middle and replay attacks. Only users with the appropriate access and permissions can view, download, upload, decrypt and/or modify data elements stored by the Absio Broker app. The zero-knowledge Absio Broker application does not have the ability to decrypt or modify the data elements it stores and routes.
Key and Data Events
The Absio Broker application uses an event-driven architecture to track and distribute key and data events. Application developers can use the event notifications provided by the Absio Broker application to synchronize information and any key and/or data changes between multiple devices.
---
Pricing
Software
| Software | Annual Term (billed monthly) | Monthly Term |
| --- | --- | --- |
| Absio Broker | $2,999/year | $299/month |
Infrastructure
Recommended cloud server size (2 CPU / 8GB Memory / 500GB Storage) is: ~$151/month
---
Dependencies
---
Support
Support for your software purchased via the Marketplace is rendered by the individual Software Provider. The CenturyLink Customer Care Team is unable to provide support for your software. However, if you are experiencing issues with the infrastructure that hosts your software, please open a ticket with
help@ctl.io
. Below you can find the contact information for support of this software.
Email: support@absio.com
---
End User License Agreement (EULA)
http://docs.absio.com/#licenselicense
---
By clicking the Agree & Continue button, you agree to the Provider's End User License Agreement (EULA) and/or Terms of Service associated with this software or service.
Not a customer? Register now.
---
Other Products by Absio Corporation
---