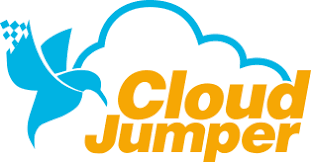 CloudJumper nWorkSpace - Workspace as a Service Solution
Managed Cloud-Hosted Windows Desktops with 2500+ applications and 24/7/365 support
CloudJumper's Cloud Workspace WaaS solution delivers a fully functional cloud hosted Windows computing environment. By handling everything required we allow you to get back to work, Cloud Workspace allows you to realize the benefits of the cloud without the complexity or exorbitant costs.
Benefits Include:
Work from anywhere by accessing your desktop, applications & shared data from the office, home, the road or vacation. Use any device that supports RDP or has a modern web browser.
Unite multiple locations into a single standardized environment and increase simplicity, efficiency and productivity without VPNs, MLPS or syncing Domain Controllers.
Centralize sensitive data, apps and communications into a hosted environment inside top tier datacenters with SSAE 16 SOC 1 Type II, HIPAA and PCI certifications. Protected by industry leading file & image based backups, off-site replication and anti-virus/malware protection.
Avoid costly hardware replacement cycles, retire on-premises servers, extend the life of existing hardware 2-3x and replace expensive workstations and laptops with low-cost devices.
Enable a bring your own device policy where employees can use their own computer to access the secure working environment while improving morale and reducing expenses.
Move legacy applications to the cloud and reduce costs, improve security and access them from anywhere.
---
Features
Product Features
Top Tier data center environment with world class physical, digital and geographical security.
Fully managed Windows environment so you can do your work, not deal with IT.
Security, patching, backups, off-site data replication, anti-virus/malware and support all included.
Intuit Authorized Commercial Host allowing QuickBooks hosting in accordance with the QuickBooks license agreement.
Microsoft Shared Computer Activation (SCA) partner, enabling a Bring-your-Own-Licensing model for Office 365 ProPlus (including E3 and E5), Project Online Professional, and Visio Pro for Office 365.
---
Pricing
User Based Fee Structure:
10-50 Users - $15.00/user Setup + $79.99/user/mo
51-250 Users - $15.00/user Setup + $74.99/user/mo
251+ Users - $15.00/user Setup + $69.99/user/mo
Add-On Services & Software (Optional):
Two Factor Authentication, Powered by Duo - $3.00/user/mo
RemoteScan, TWAIN scanning into the cloud - $5.00/user/mo
QuickBooks Hosting. Intuit Fee - $6.00/user/mo
MS SQL Standard (SAL) - $15.99/user/mo
Additional Infrastructure (Optional):
Virtual Private Server (VPS) with 1vCPU, 2GB RAM, 60GB System Drive & 60GB Data Drive - $149.99/VPS/mo + $50.00/VPS Setup Fee
1 GB RAM - $25.00/GB Setup Fee + $12.49/GB/mo
1 vCPU - $25.00/vCPU Setup Fee + $26.99/vCPU/mo
1 GB Data Management - $0.49/GB/mo
External IP Address - $10.00/IP Setup Fee + $6.00/IP/mo
Site-to-Site VPN Connection(s) - $150.00 Setup Fee + $125.00/mo
Custom Web Content Filtering - $19.99/server Setup Fee + $19.99/server/mo
Billing Procedures
Initial 30-day period for the initial deployment is non-billable.
Monthly billing is processed 1st of each month for that upcoming month. Prorated amounts for any services added since the previous invoice are also included in this invoice.
All services are month-to-month and billed in 1-month increments with no partial refunds when ended.
---
Dependencies
End User Access Requirements
Internet connection with at least 1.2 MBit/s down speed for each user. Quality of the signal (jitter & latency) can also be a factor in quality of experience.

Less than 150ms latency to our datacenter with low packet loss is ideal.

Access device that supports an HTML5 web browser and/or Microsoft RDP with RDS Gateway support.

This includes but it not limited to: Windows & Mac PCs, iOS & Android Phones/Tablets and Chromebooks.
---
Support
Support for your software purchased via the Marketplace is rendered by the individual Software Provider. The CenturyLink Customer Care Team is unable to provide support for your software. However, if you are experiencing issues with the infrastructure that hosts your software, please open a ticket with
help@ctl.io
. Below you can find the contact information for support of this software.
---
End User License Agreement (EULA)
https://cloudjumper.com/wp-content/uploads/2016/06/nWorkSpace-Terms-and-Conditions.pdf
---
By clicking the Agree & Continue button, you agree to the Provider's End User License Agreement (EULA) and/or Terms of Service associated with this software or service.
Not a customer? Register now.