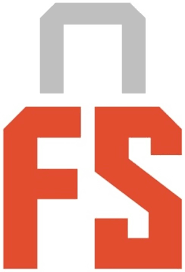 FlexSecure Passwordless Authentication
Passwordless Authentication made easy!!
FlexSecure is a context-based Authentication-as-a-Service API platform, providing passwordless and pin-based authentication. This platform enables organizations of all sizes to choose, or mix and match, appropriate user authentication methods to protect and secure their data sources on their Cloud/Mobile/IT infrastructure.
By adding multi-layered authentication options that may require user interaction before granting access, organizations have the ability to add significant levels of security to protect their data from hackers and prevent unauthorized access.
---
Features
Fast and Frictionless User experience
No apps to install – Passwordless link & Pin delivered by SMS and email
A Flexible User Authentication Platform
Passwordless and Flexible Pin Authentication – at the Application level
Ability to change Authentication policy in "near real-time"
API-based Platform - allows for extensible connection to existing Enterprise systems
---
Use Cases
Any organization that handles confidential client data and needs to have secure access:

Banks, Insurance companies – financial and personal data
Hospitals, Medical facilities - health records
Govt. agencies – confidential data sources
SaaS platforms – login to application portal

Any organization that needs to change authentication process at regular intervals

Any organization that needs instant roll-out of authentication changes – in less than a few seconds
---
End User License Agreement (EULA)
https://www.ctl.io/assets/pdf/Flexsecure t&c.pdf
---