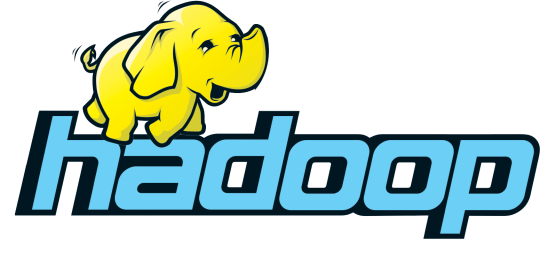 Cloudera Hadoop - CDH
Deploy a Simple 6-Server Cluster, Cloudera CDH v5.8.X Agent Installed
Open source, Java-based programming framework Hadoop is ideal for Big Data applications. This distributed computing platform facilitates the management, storage and retrieval of massive amounts of data. Apache Hadoop is a project under the umbrella of the Apache Software Foundation, and includes Hadoop Distributed Filesystem (HDFS) and an implementation of MapReduce.




Apache Hadoop is designed for scale. You can deploy an instance of Hadoop on a single virtual machine, or on a solution comprised of more than a thousand servers, with each server – or node – offering its own local storage and computation. Where you might normally architect your infrastructure stack to deliver fault tolerance and high-availability, Hadoop is designed to identify and manage hardware failures at the application layer. This means it can deliver a highly-available service over a cluster of computers. And while an individual server might experience a failure, a Hadoop cluster keeps the service available, with little or no perceived impact to the end user.
---
Features
Affordable – Because the open-source framework is free, and Hadoop uses commodity hardware, IT costs are minimized, which is frequently a challenge when dealing with large databases.
Big Data Friendly – Hadoop quickly and easily stores and processes large volumes of any kind of data. Today's businesses require access to ever-increasing data volumes and varieties, from scientific data analysis and the Internet of Things (IoT), to massively multiplayer online gaming (MMOG), financial analysis and Social Media applications.
Powerful and Fast – Because it relies on a distributed computing model, Hadoop processes big data at blazing speeds. And as more computing nodes are deployed, more processing power is available.
Flexible – With relational databases, data must be preprocessed before storing it. But with Hadoop, any data can be stored right out of the gate – including unstructured data like videos, images and text. This allows you import data without having to take future utilization into consideration at the onset.
Scalable – Easily scale solutions to handle additional data. It's as simple as increasing the number of nodes in a Hadoop instance. Minimal system administration oversight required.
Fault Tolerant – Hadoop's distributed computing model ensures that both data and application processing are intrinsically protected against hardware failure. If a node goes down, workflow is automatically redirected to other nodes to. Multiple copies of all data are stored automatically.
---
Pricing
No Cost is associated with the Apache Hadoop Open-Source Framework. There will be a cost associated with the servers the framework is deployed onto. Use our Cloud Estimator to understand your costs.
---
Dependencies
---
Use Cases
Electronic Medical Records and Health Monitoring
Massively Multiplayer Online Gaming Data Storage
Customer Churn Modeling and Analysis
Recommendation Engines
Ad Targeting
Risk Modeling and Sophisticated Projections
Scientific Modeling and Human Genome Data
Retail Transaction and POS Analysis
Network Data Failure Predictive Analysis
Threat and Complex Liability Analysis
Polling and Election Predictions
Optimizing Search Engines
Data Sandbox and Storage
Financial Services, Compliance and Trade Surveillance
---
Support
Support for your software purchased via the Marketplace is rendered by the individual Software Provider. The CenturyLink Customer Care Team is unable to provide support for your software. However, if you are experiencing issues with the infrastructure that hosts your software, please open a ticket with
help@ctl.io
. Below you can find the contact information for support of this software.
www.ctl.io/support

Phone Support: 1.888.638.6771
---
End User License Agreement (EULA)
https://www.cloudera.com/legal/terms-and-conditions/cloudera-standard-license/cloudera-standard-license-v4-2016-05-26.html
---